Augusta chairman Fred Ridley says Phil Mickelson was not stopped from playing this year's Masters because of his controversial comments surrounding the breakaway Saudi super league.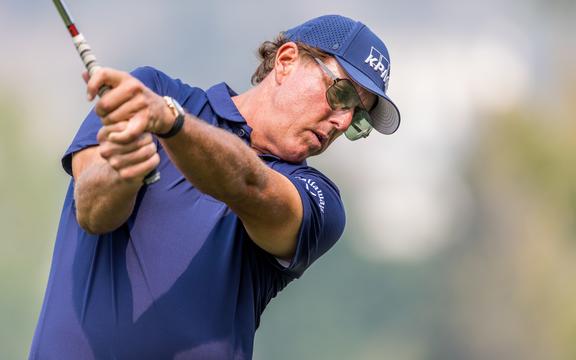 Photo: PHOTOSPORT
Three-time champion Mickelson is not playing for the first time in 28 years.
The 51-year-old American is taking a break from golf after apologising for his criticism of Saudi Arabia's regime.
"We did not disinvite Phil," said Ridley. "He made a personal decision and I don't know anything beyond that."
Ridley would not be drawn on whether any players who sign up to the super league – a lucrative Formula One-style tour funded by Saudi Arabia's Public Investment Fund, which holds its first tournament near London in June – would be banned from future Masters.
The super league plan has provoked anger and led to six-time major champion Mickelson saying the PGA Tour was acting like a "dictatorship".
Mickelson branded the Saudi regime – which has been criticised for its human rights – as "scary" and said the super league project was a "once in a lifetime opportunity to reshape how the PGA Tour operates".
In late February, Mickelson announced he would take a break from the game "to work on becoming the man I want to be" following the fallout from his comments.
– BBC
Optimism over Australian F1 GP track changes
Australian Grand Prix organisers will hope the days of single-lane racing at Albert Park are over as they unveil long-awaited changes to Melbourne's lakeside circuit this week.
Albert Park has hosted Formula One's Australian stop since the state government snatched it from Adelaide some 25 years ago, turning public roads and car parks into a race track for a few weeks every year.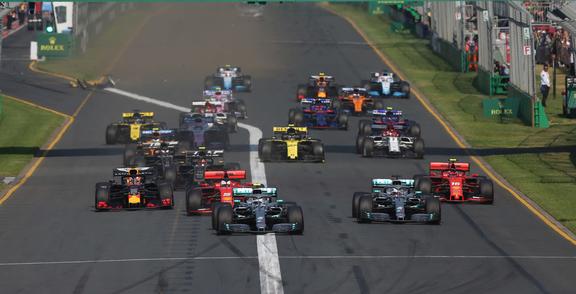 Photo: PHOTOSPORT
Until this year, the circuit had stuck resolutely to the layout of the first race in 1996 despite the vast evolution of the cars.
Though one of the more visually pleasing tracks on the calendar, it drew criticism for lacking passing opportunities, gripes that only grew in volume as the cars sped up.
It has seen the bumpy street circuit resurfaced and shortened by 28 metres, with seven corners modified and two turns taken out altogether, bringing the total down to 14.
The changes have paved the way for four DRS zones, where drivers can adjust flaps on their rear wings to reduce drag and improve their chances of overtaking.
With COVID-19 scrapping the last two Australian races, organisers hope the circuit's upgrade will prove a hit with the drivers and a thrill for returning motor sport fans.
– Reuters
Maradona shirt may fetch more than $7 million
Auctioneer Sotherby's expects the shirt worn by Diego Maradona when he scored his infamous "Hand of God" goal against England at the 1986 World Cup to sell for at least 4 million pounds (NZ$7.5 million).
The shirt is owned by former England midfielder Steve Hodge, who swapped shirts with Maradona after Argentina won the match 2-1 thanks to two goals by the forward, the second a solo effort considered to be one of the greatest ever scored.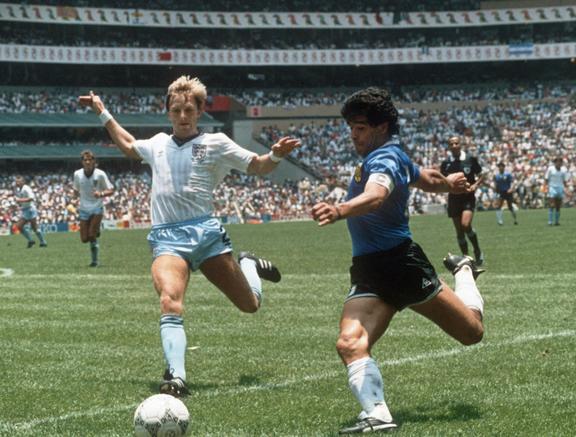 Argentinian forward Diego Maradona gets ready to cross the ball under pressure from English defender Gary Stevens during the World Cup quarterfinal soccer match between Argentina and England on June 1986. Photo: AFP
It was Hodge's attempted back pass that Maradona chased before using his hand to push the ball past England goalkeeper Peter Shilton for the first goal. Following Maradona's death in 2020, Hodge said the shirt was not for sale.
Brazilian great Pele's jersey from the 1970 World Cup final is the most expensive football shirt sold at auction, according to Guinness World Records.
It fetched 157,750 pounds in 2002, over three times the expected price.
Maradona, who led Argentina to World Cup glory in 1986, is widely considered one of the greatest ever footballers. He died at the age of 60 in 2020 due to a cardiac arrest.
– Reuters
Koeman to succeed Van Gaal as Netherlands coach after World Cup
Ronald Koeman is to return as Netherlands coach when Louis van Gaal leaves the role after the World Cup in Qatar.
Van Gaal, who has long made it clear he will leave after the global football showpiece later this year, said last week he was receiving treatment for an aggressive form of prostate cancer.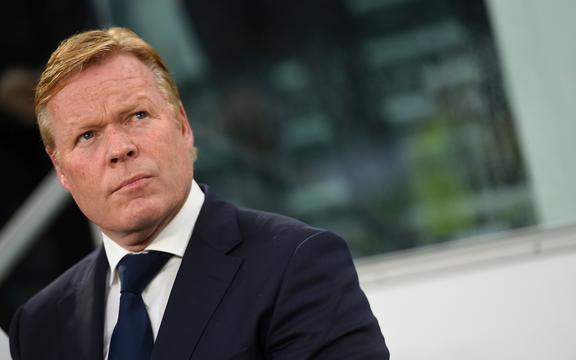 Photo: PHOTOSPORT
Koeman helped the Netherlands reach the Euro 2020 finals after they had missed the previous tournament and the 2018 World Cup, and also to the final of the Nations League, where they lost 1-0 to Portugal.
He left for what he described as his "dream job" at Barcelona in August 2020, but was sacked by the Catalan side in October last year.
"I'm looking forward to the new collaboration," Koeman told the KNVB website. "A little over a year and a half ago, I certainly did not leave the Dutch national team out of dissatisfaction.
"My stay felt good, the results were good, and the relationship with the players was good. We will soon continue on that path. That is certain for me."
– Reuters