Latest – The Auckland Aces have secured their place in Saturday's Ford Trophy one day Grand Final, with a round to spare.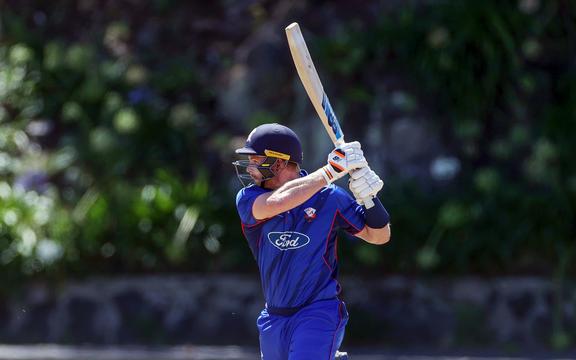 Glenn Phillips Photo: PHOTOSPORT
A 96 run win over the Otago Volts snuffed out the Wellington Firebirds' mathematical hopes of qualifying.
The Aucklanders now get a dress rehearsal against top qualifier the Central Stags in the last regular-season match on Thursday, at home in Auckland, before the teams fly to Queenstown for the trophy match.
After the Aces elected to bat at Kennards Hire Community Oval today, opening batsmen Martin Guptill and George Worker produced an Auckland all-wickets one-day record partnership of 260.
Auckland finished on 380/6, while Otago were then limited to 284/6.
Anaru Kitchen scored a ton for Otago.
Wellington and Otago will meet in the women's final on Sunday.
Whyte signs contract
Dillian Whyte has signed a contract to fight WBC heavyweight champion Tyson Fury just hours before the deadline.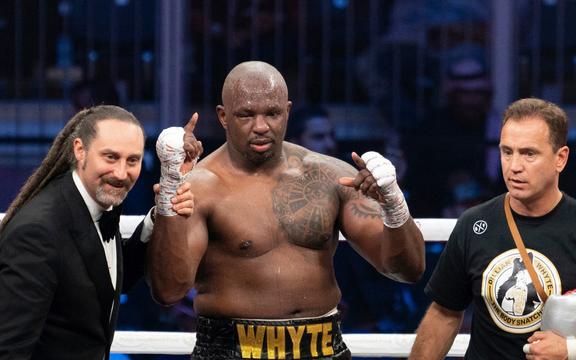 Photo: PHOTOSPORT
The fight is expected to take place at Wembley Stadium and Fury confirmed it is to be on 23 April.
Whyte has spent the last few days negotiating details of the deal.
"Dillian Whyte signed his contract for $8m (US), what a surprise," Fury said on social media.
Fury added: "The man's signed for the biggest payday he's going to get in his life."
Whyte is the mandatory challenger to Fury's WBC belt and has been waiting years for a shot at the world title as the WBC's number-one-ranked contender.
After lengthy discussions between both teams came to nothing, Frank Warren's Queensberry Promotions won the purse bids in January with a $60 million bid, beating Whyte's promoter Eddie Hearn who was the only other bidder.
Fury, is now set to receive 80%, around $40 million, of the purse.
-BBC
Record finish to tennis match
World number three Alexander Zverev beat American Jenson Brooksby at the Mexican Open in the latest ever finish for a professional tennis match.
Alexander Zverev Photo: PHOTOSPORT
defending champion Zverev won in three sets with the match finishing at 4.55 am local time.
After battling for three hours and 19 minutes, during which the German world number three twice came within a point of losing during a second set tiebreaker, Zverev defeated the 47th-ranked Brooksby 3-6 7-6(10) 6-2.
There were still appreciative tennis fans in the stands at the ATP 500 tournament which has four of the world's top five players participating this year, as the match finished even later than the 2008 Australian Open clash between Lleyton Hewitt and Marcos Baghdatis which ended at 4:34 am.
Play in Acaplulco does not begin until 6pm local time because of the heat and humidity, and all three of yesterday's Centre Court matches lasted more than three hours.
-Reuters
Final likely to be taken away from St Petersburg
Uefa is almost certain to switch this season's Champions League final away from St Petersburg amid the Ukraine-Russia crisis.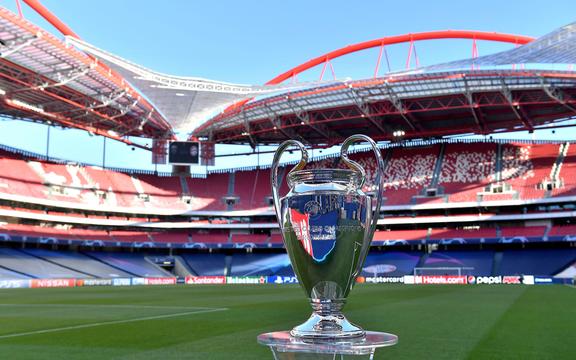 Photo: PHOTOSPORT
Russia has sent troops into two rebel-held regions of eastern Ukraine and there are fears an invasion is planned.
Several countries, including the UK, have introduced sanctions against Russia in response to the move.
Uefa said it was "closely monitoring the situation" and "any decision would be made in due course if necessary".
Against the backdrop of unrest, Uefa is viewed as being highly unlikely to attempt to host the game in Russia.
The past two Champions League finals were played in Portugal because of Covid-19 related issues.
Other Uefa competition fixtures may yet need to be moved. There are no teams from Ukraine left in any other European competition this season but Russian club Zenit St Petersburg are still in the Europa League and are set to play the second leg of their play-off round tie with Real Betis in Spain later this week. Zenit lost the home leg 3-2.
-BBC
Two more World Cup participants found
UAE and Ireland have qualified for the ICC Men's T20 World Cup in Australia in October after reaching the final of the qualifying tournament in Oman.
UAE stopped the three-match winning run of Nepal with a 68-run victory while Ireland beat Oman by 56 runs.
The two winning teams took the 13th and 14th spots for the tournament in Australia, with the last two places to be decided at the next qualifying tournament in Zimbabwe in July.
Champion joins Jenner Racing
Reigning champion Jamie Chadwick will drive for the Caitlyn Jenner-owned Jenner Racing team in this year's W Series, the all-female motor racing championship.
Photo: PHOTOSPORT
Briton Chadwick, the Inaugural W Series champion, successfully defended her title last year after the series did not take place in 2020 due to the COVID-19 pandemic.
The Williams Formula One development driver will bid for a hat-trick of titles working alongside Jenner, the team principal overseeing the day-to-day running of the newly-formed team.
The W Series visits five new circuits in 2022 as part of an eight-race calendar in which teams compete on the same weekends as Formula One for the second successive year.
The series begins in Miami from May 6-8 as a support event for the inaugural Formula One Miami Grand Prix around the Hard Rock Stadium.
-Reuters