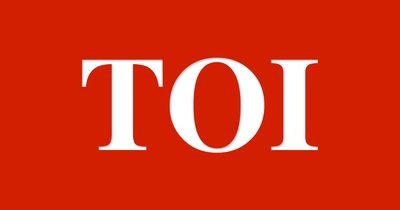 Ahmedabad: As a young engineering student from India, Hemant Kanakia in the US studied with some of the top minds of computer technology including inventors of C and C++ languages. "What set us apart though was only one factor — I had relatively less experience of hands-on projects or tinkering," he recounts.
Tracing his roots in Saurashtra, Kanakia's parents made Mumbai their home before his birth. A Mumbaikar, he went on to get a degree from IIT Bombay before getting his MS from Case Western Reserve University and PhD in electrical engineering from Stanford University. He also worked at the research arm of AT&T Bell Labs.
Currently based in Washington DC, Kanakia realized his long-cherished dream by first establishing Tinker Labs with his IIT batchmates which took shape of Maker Bhavan, the facility where the science and technology students can give shape to their dreams through tools such as 3D printers. On Saturday, Kanakia was at IIT Gandhinagar to establish the Maker Bhavan with teamwork areas, a creative studio, and a variety of digital manufacturing equipment and electronics labs to motivate students to convert their ideas into real prototypes.
"Today, about 10 such facilities are established by us in India. Our purpose is putting the same emphasis on practical aspects of the learning as the theoretical aspects, and motivate all to at least make one prototype during their student years," he said.
He was the founder and CEO of Torrent Networking Technology, which was acquired by Ericsson for $500m, and co-founder of Photuris (acquired by Meriton) and Gemplex (acquired by Tata Telesystems). Since 2010, he has made investments in 20 early-stage companies in India in sectors such as education, technology and healthcare.
What would be his message for the Gujarati students who are still relatively lesser in numbers in technical courses? "I would connect it with the business opportunities — if we can innovate, can create something new, we can find profitability and market for the same. The numbers are increasing, and I am sure that we would see more tech entrepreneurs from the state," he said, adding that institutions like IIT Gandhinagar are working as catalysts for the young minds to explore new ideas.

FOLLOW US ON SOCIAL MEDIA