I was impressed with the Redmagic 6R and Redmagic 6S Pro last year. Now, Redmagic has been one of the first companies to announce a Snapdragon 8 Gen 1 phone this year, and it looks like they will beat Realme to be the first to sell a Snapdragon 8 Gen 1 phone in Europe, contrary to Realme's claims with the GT2 Pro.
The Redmagic 7 series follows on the same trend as last year, highly gaming focussed on the only phones on the market with active cooling. Redmagic claims that the 20,000rpm fan can reduce heat by 3°C compared to last years model. The built-in turbofan helps to cool the CPU's core temperature by 16℃, ensuring continuous and stable output of the core performance.
Redmagic 7 vs Redmagic 7 Pro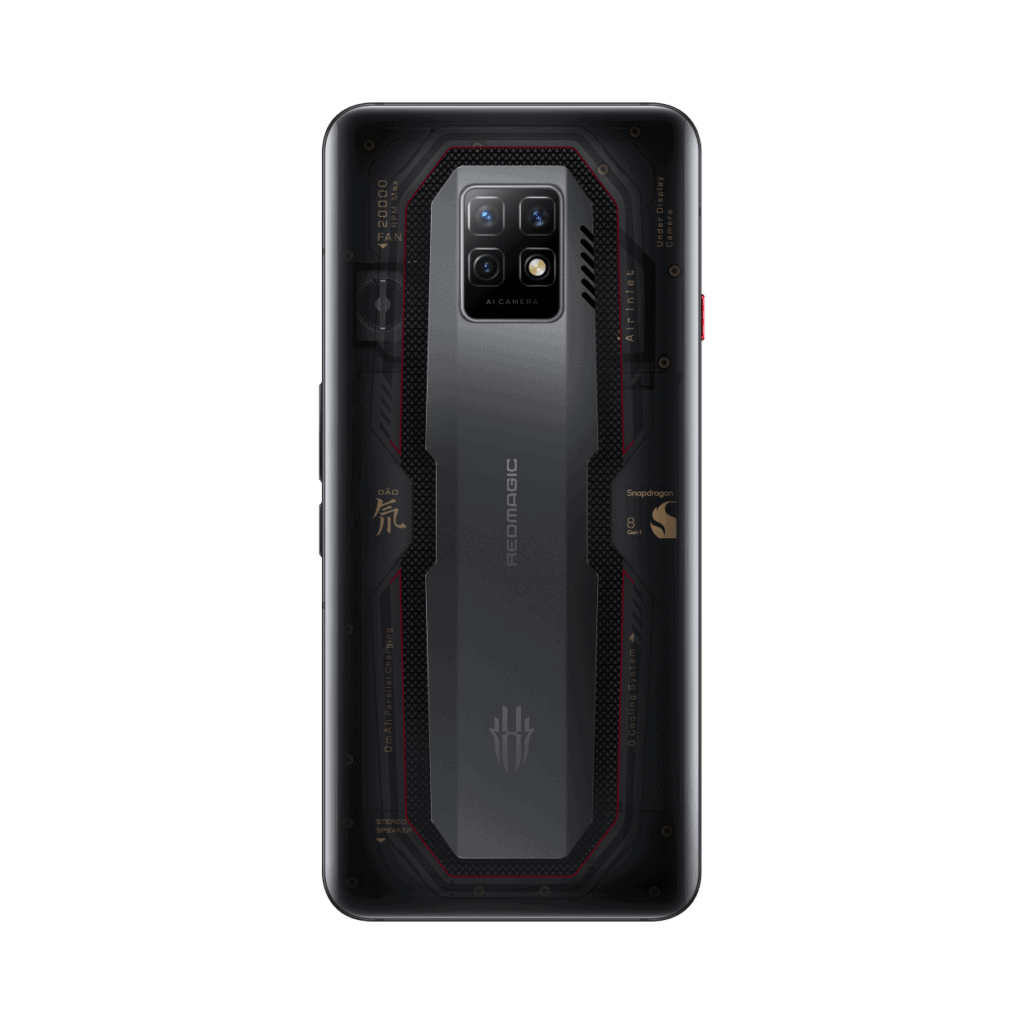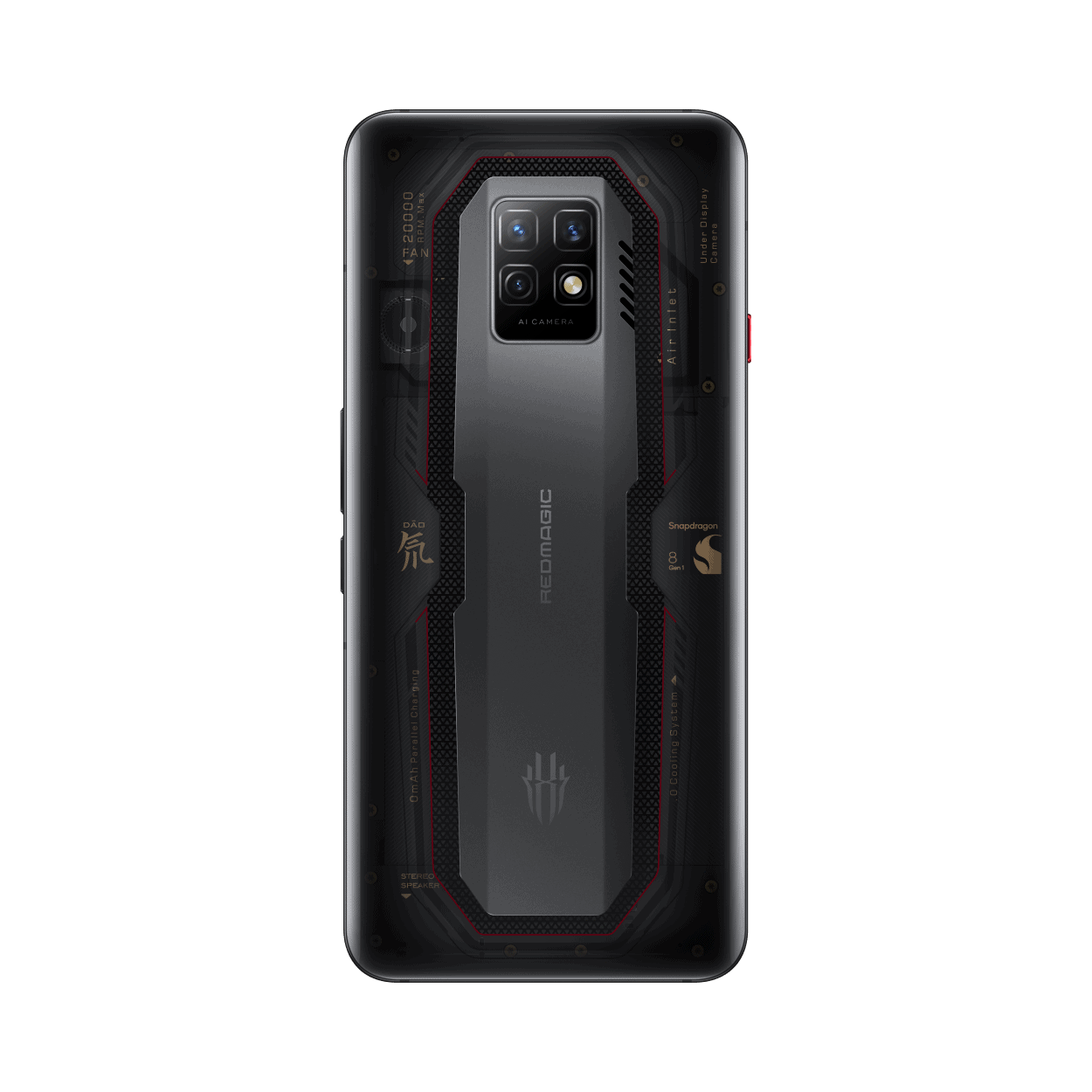 Both devices are very similar with the same display size and resolution, but the Regmagic 7 has a 165hz display with the selfie inside a bezel, while the Redmagic 7 Pro has  a 120Hz display with under-display camera.
Both devices have the same chipset, and both use the same 500Hz Dual Pro Shoulder Triggers which are a fantastic addition for any gaming enthusiast.
The Redmagic 7 Pro has 135W charging with a 165W charger in the box, while the Redmagic 7 does 120W with the same charger included.
The Redmagic 7 starts off at 8GB/128GB priced at 3999 CNY( £465)
The Redmagic 7 Pro starts at 12GB/128GB for 4799 CNY (£555)
UK / EU Launch
Redmagic has confirmed the new phones will be announced globally on 22nd February, with sales starting on March the 10th.
Full Press Release
nubia revealed today its new REDMAGIC 7 Series with the REDMAGIC 7 and REDMAGIC 7 Pro, both equipped with the latest Snapdragon 8 Gen 1. These two new gaming flagship smartphones include nubia's signature cooling system, with its built-in turbofan, a refresh rate of up to 165Hz refresh rate and 960 Hz touch sampling rate. The REDMAGIC 7 Pro is the first gaming smartphone equipped with under-display camera technology.
With an LPDDR5 elevating the mobile gaming experience on 5G and enabling a transfer rate of 6400 Mbps/51.2 GB, the new REDMAGIC 7 series is now available for purchase in China from February 21st. The global version will be launching gradually in the coming months.
Today in Shenzhen, the nubia Team introduced the REDMAGIC 7 Series featuring Mora, REDMAGIC's new virtual AI Assistant and animated mascot. Also, the built-in independent gaming chip "Red Core 1" was unveiled for the REDMAGIC 7 Pro with four key features: shoulder key enhancement, vibration enhancement, game lighting effect definition, and sound effect enhancement.
The REDMAGIC 7 Pro also offers the latest under-display camera (UDC) technology, with two cutting-edge technologies: tripod-shaped pixel arrangement and wave-shaped electrode wiring. It also includes seven layers of high-transparency materials, a built-in UDC Pro screen display chip, and more. Operated by the ACE circuit design, the entire screen is perfect for display and shooting. As a result, REDMAGIC 7 Pro is the first flagship gaming smartphone with a UDC to offer the most complete and immersive gaming experience.
The REDMAGIC 7 series has been optimized and upgraded for the ideal mobile gaming experience. Image quality and smoothness have been improved across the board, including excellent graphical capabilities, and the latest network connectivity hardware ensuring low latency and network stability. Utilizing the powerful 8 Gen 1 SoC with its flagship 4nm processing technology, the REDMAGIC 7 series is positioned as a confident contender to be one of the best gaming smartphones in 2022.
For the REDMAGIC 7 Series, the new Snapdragon 8 Gen 1 chip features a mega core at 3 GHz, three large cores at 2.5 GHz, and small cores at 1.8GHz in an octa-core configuration. The results are 20% higher CPU performance, 30% higher CPU power efficiency, 30% higher GPU performance, and 25% higher GPU power efficiency. Also, its ultra-advanced 7th Gen AI Engine enables operating speeds up to four times faster than its predecessor.
The "Born For Winning" series includes air-cooled fast charging supporting up to 135W quick charging and a super large 5000 mAh battery for the REDMAGIC 7 Pro, which can be fully charged in only 15 minutes. The
REDMAGIC 7 has a large dual-cell battery of 4500 mAh, supporting up to 120W air-cooled fast charging and can be fully charged in just 17 minutes, helping players get back into the game faster after a short break to recharge.
REDMAGIC 7 series edition adopts a custom-built OS using the latest Android 12 version called REDMAGIC OS 5.0 and is based on in-depth optimization of the software and hardware. The new operating system has intelligent scheduling of CPU, GPU, and memory to respond faster when performance is required, shortening load times such as booting, application startup, game loading and touch screen response. Also the rendering system can trigger related resources for scenes with different refresh rates to ensure a stable frame rate at high-refresh speeds, and intelligent power saving at low-refresh speeds.
The REDMAGIC OS 5.0 also improves the Touch Choreographer (TC) feature, making the frame rate more stable throughout the user experience. The screen refresh rate is optimized from 60Hz, 90 Hz, 120Hz to 165 Hz for the REDMAGIC 7 to provide the smoothest experience while gaming. For the REDMAGIC 7 Pro, the touch sampling rate jumps up a scale to 960 Hz, and it has a 120 Hz screen refresh rate.
The new OS offers an upgrade for the REDMAGIC Studio, supporting up to 120Hz wireless projection, providing direct screen recording and screencasting. It allows players to choose the screen recording's file format and compression rate: default is H.264, 1080p. The screencast recording also supports marking and recording important event points. In addition, the REDMAGIC Studio feature supports a wired projection of up to 165Hz high frame rate with HDMI cast and USB cast.
The gaming screen display of nubia's REDMAGIC 7 Series is the ultimate visual experience for all types of gaming and entertainment. Its 6.8 FHD+ AMOLED display incorporated in both new flagship gaming smartphones has a screen ratio of 20:9, a resolution of 2400*1080, and a screen to body ratio of 91.28%. Also, the color performance is impressive with the stunning depth of 10bit color depth and full DCI-P3 color. The peak brightness for the REDMAGIC 7 is 700 nits with a contrast ratio as high as 1000000:1. The REDMAGIC 7 Pro has 600 nits with a contrast ratio as high as 1000000:1 even during daylight, and is ultra-clear and vivid and certified by SGS for eye care.
Both the REDMAGIC 7 and REDMAGIC 7 Pro also feature some of the industry's highest refresh and touch sampling rates. The REDMAGIC 7, for example, has a refresh rate of 165Hz and a touch sampling rate of 720Hz. The REDMAGIC 7 Pro, with its new screen, has 120Hz refresh rate with an under-display camera and a fantastic 960Hz touch sampling rate.
The REDMAGIC 7 and REDMAGIC 7 Pro both have 500Hz touch sampling shoulder triggers, which is a response speed as low as 7.4ms, making the devices extremely responsive giving the player a faster and more accurate gaming experience. The shoulder triggers make use of a five-channel high-performance custom IC to enable a smoother gaming experience. The shoulder triggers also support a variety of complex actions that can all be custom made by the player. To ensure their quality and durability, REDMAGIC's shoulder triggers are tested to withstand more than two million finger presses. In addition, the anti-sweat and ergonomic design of the shoulder triggers make them more comfortable and ensure their accuracy throughout the player's gaming experience.
Both new gaming smartphones integrate a new Magic GPU image enhancement and Magic Write for ultra fast reading and writing technology. The Magic Write increases the speed of application installation by 30% faster than competitors equipped with SSD.
With the flip of a switch on the side of the REDMAGIC 7 and REDMAGIC 7 Pro, the user is taken into the REDMAGIC Game Space. A specialized zone where games can be collected and the performance of the gaming smartphone can be tweaked, such as options for battery saving, blocking notifications, or pushing the gaming smartphone to maximum performance settings. Within the Game Space, this is where the gamer can make full use of the shoulder triggers, and customize how they are used in their favorite games such as COD: Mobile, PUBG, or Genshin Impact.
The REDMAGIC Game Space is also home to many quality of life improving features for gamers, such as various ways to interact with messages while in game, everything from completely blocking messages, answering messages while playing, to reading them easily on-the-fly without interrupting the game. Also, recording gameplay is enabled inside the Game Space with the built-in recording feature.
The updated Game Space also has several new helpful features for gamers: a note system for taking and reviewing notes while in-game. Very useful for complex games. It also has some features that can be toggled on or off such as a stopwatch feature to help record the timing of events in a game or even an alarm system so the player does not miss out on daily events.
The powerful REDMAGIC 7 and REDMAGIC 7 Pro gaming smartphones are equipped with a new heat dissipation cooling system upgraded from ICE 7.0 to ICE 8.0 cooling system. The new cooling system has a nine-layer cooling structure, creating the first gaming smartphone with a cooling material area of up to 41279mm² and a 4124mm² super large VC cooling plate.
Compared to the previous generation, the latest ICE 8.0 cooling system includes a built-in turbofan that can reach up to 20,000rpm with a core heat source temperature lower than 3°C, compared to the previous generation. The canyon air duct for the REDMAGIC 7 and REDMAGIC 7 Pro also has a second air inlet, which helps to increase airflow by 35% compared to previous REDMAGIC devices. The canyon air duct is made of metal, and the newly added 45° angle opening on the back forms double air inlets, achieving a temperature drop of 2.4°C.
As for the built-in turbo fan, it uses an energy efficient brushless motor that is very quiet at only 28 decibels. This built-in turbofan helps to cool the CPU's core temperature by 16℃, ensuring continuous and stable output of the core performance.
Integrated with a aerospace-grade Composite Phase Heat Dissipation Material (PCM) the thermal conductivity is increased by 400 times, the ICE 8.0 also includes a new rear cover opening, a new thermally conductive gel containing rare earth materials, a Vapor Chamber (VC), a middle frame, and graphite sheet; all to improve heat dissipation to maintain peak performance while playing.
Paired with REDMAGIC 7 Series is the brand new accessory: The Turbo Cooler. The new Turbo Cooler, features an innovative turbo centrifugal fan with a heat dissipating capacity of 17%, a maximum cooling of two degrees lower, and is 3-decibels quieter than competitors. Boosted with RGB light effects, it comes with a silicone gel clip and is available in two versions: transparent and gray. Also, with the release of the REDMAGIC 7 series in China, nubia offers a new Magnetic Cooler accessory with a cooling fan for iPhone users.
The new REDMAGIC 7 series launches with a unique hard-core appearance style with industry-specific original designs. Both devices come with three new eye-catching designs for every gamer:
REDMAGIC 7 comes in Cyber Neon, Night Knight and Deuterium Transparent Edition versions. Cyber Neon and Night Knight includes cool lighting effects featuring the REDMAGIC logo light at the back and RGB breathing lights. The Deuterium Transparent Edition includes a REDMAGIC logo light and RGB lights within the famed built-in turbo fan that can be seen through the transparent back.
REDMAGIC 7 Pro comes in Cybern Neon, Polar Black Night, and Deuterium Blade Transparent editions. The Polar Black Night and Cyber Neon editions have RGB lighting effects on the back of the device and a REDMAGIC logo light on the back. The Deuterium Blade Transparent edition has the REDMAGIC logo light and RGB lights within the built-in turbofan that can be seen through the transparent back.
500Hz Dual Pro Shoulder Triggers;
Game Boost Switch button and Game Space
REDMAGIC 7 Pro has 5000mAh dual cell battery supporting up to 135W quick charging, and fully charged in 15 minutes; and REDMAGIC 7 has 4500mAh battery supporting up to 120W quick charging, and fully charged in 17 minutes.
Both REDMAGIC 7 Series include a 165W charger in the box.
Seventh generation ultra-thin screen fingerprint sensor
Triple camera setup with Neovision AI photography;
Better audio experience with gaming: 3 mic, dual smart PA, DTS Ultra X, and a 3.5mm headphone jack
Classic gaming aesthetic design with RGB light strip.
China: Product Launch is February 17, and Open Sales is February 21
Global Version of REDMAGIC 7:

Announcement: February 22
*The below prices are starting prices for your reference.
REDMAGIC 7:
8+128G at 3999¥
Deuterium Transparent Version 12 + 256G at 4899¥ REDMAGIC 7 Pro:
12+128G price 4799¥
Deuterium Blade Transparent 12 + 256G price at 5299¥
Deuterium Blade Transparent 18 + 1T priced at 7499¥
New Accessories:
The Turbo Cooler in gray or transparent version at 199¥ The REDMAGIC Magnetic Cooler at 299¥