MORGANTOWN — A new company based in Morgantown is aiming to change the way pre-clinical drug trials are done by making improvements to monitoring animals, taking notes and counting inventory, all with the end goal of getting potentially life-saving medication to the market more efficiently and in a cost-effective manner.
SwifTAG was founded by Zach Wright, MD/PhD, who now acts as the company's CEO. Wright said he first noticed setbacks in the pre-clinical trial world while in school at West Virginia University in 2015, and he's made it his mission to improve those projects ever since. He said this can be done through accelerating the pre-clinical process in a number of ways.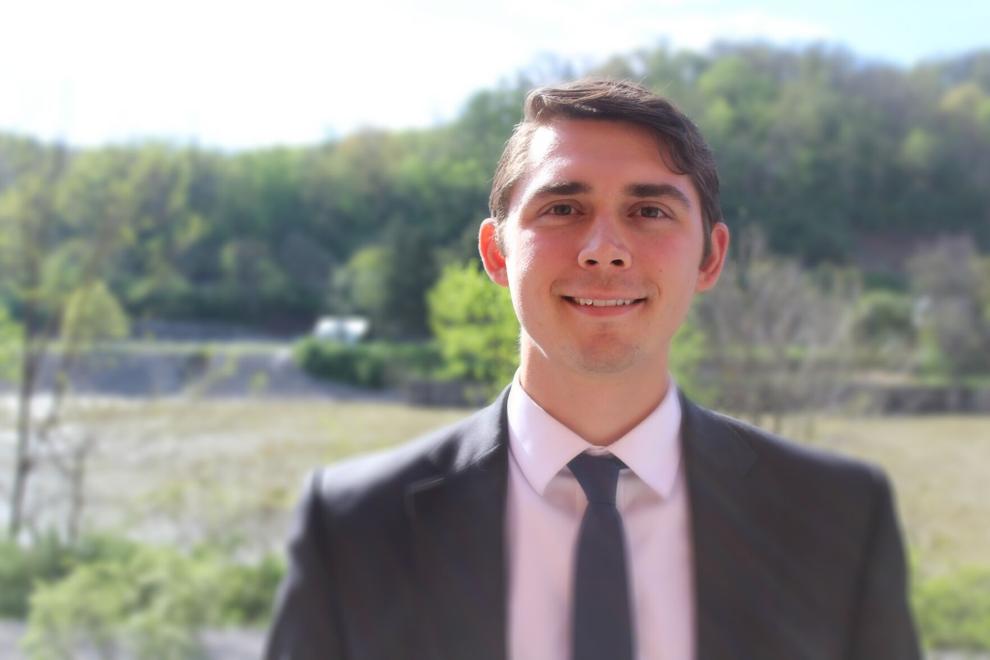 "Clinical trials tend to be very, very expensive, so when you actually test a new drug or therapeutic on humans, it takes up to 10 years and even $2 billion to get a new drug to market," Wright said. "Only about one in 10 of those drugs actually make it to where a patient can take them and be treated by them. …
"Part of that problem is the data that we collect in the pre-clinical phase of research, which has a lot to do with lab animals and cell culture and things like that. Our focus is on making the animal research process more efficient and effective and correlate better with the outcomes that we see in clinical trials so we can increase the success rate when we actually do clinical trials."
One of the main products SwifTAG has developed is its SwiftSENSE system, which uses cameras in animal cages to monitor their actions and behaviors at times during which the researchers are not physically monitoring and studying the animals themselves.
Wright said animals used in pre-clinical trials spend about 99% of their time unmonitored in their home cages.
"They just sit there and no one is observing them or testing anything," Wright said. "We'll take them out and do a study, and we'll have like an hour's worth of data, but we could be capturing data that entire time and getting an idea of how they actually act in their home environment, which is more similar to what you would do to humans."
SwiftSENSE changes that by putting cameras in those home cages, allowing researchers to use computers to automatically monitor the animals in a variety of ways 24 hours a day. For example, he explained how the product can monitor an animal's eating habits.
"We can measure that by time or volume, but in a video, you can identify when the animals are eating using machine learning or other computer vision techniques, and you have a datapoint that you never had before," Wright said. "If we're going to do all that, we also want to give (researchers) a place to store all of that data and associate it with the animals in the colony and the experiments and studies that we're doing. …"
"Our platform basically goes from a project management perspective, then adds in the video viewing and data collection of home cage monitoring, and then you can actually use it to store your data and analyze it. Eventually, we'll get to the point where you won't need any other platform to store or analyze your data, and a lot of it can be automated."
Wright said another product that helps in the pre-clinical trials is SwifTAG's SwiftCENSUS app. He explained that normally, keeping inventory in a lab setting can be a tedious and time-consuming effort, but it doesn't need to be that way.
"There are thousands of cages at these facilities, but they're still documenting by hand the majority of the sites," Wright said. "They literally write down the number of cages, but it's more complicated than that, because they need to know what protocol or study they belong to and what investigator they belong to. They need to document all of those details, and it can be hours and hours of work."
Instead of scanning each cage one-by-one, SwiftCENSUS operates as a phone app, and when the phone's camera is pointed at a rack of shelves or cages, all of the bar codes are read simultaneously, which right said saves a lot of time while being more accurate.
While computer monitoring and inventory tracking are SwifTAG's two biggest product focuses right now, Wright said that the company is developing a platform to help fix another pre-clinical trial issue as well: The method through which researchers take lab notes.
"You have people who are doing cutting-edge research in one manner like biochemical or genetics … but then we use hand-written lab notebooks and have no real way of conveying the experiments that we did in an easy process," Wright said. "The example would be that I run an experiment, I take a tissue sample and I do a biochemical study on some protein. … Then, I write out that protocol and put it in my notebook. …
"If someone wants to repeat that same study, then they need that notebook, but it's not standardized. It's in my handwriting, and that could be chicken scratch, but we still do it in research a lot. Even if you put it in a Word document, someone still needs to find t hat document. It could be on a grad student's laptop, and that student could be long gone and doesn't answer. There are all sorts of things that are just not there."
Since forming, SwifTAG has received grants from the National Institutes of Health and the WV FAST Program, and Wright hopes that this momentum can continue well into the future. His plans for SwifTAG are that he and his team are able to make a permanent, positive impact on the world of medicine, creating a process in which everyone benefits.
"We want to be able to make a dent in that error rate in the pharmaceutical or drug development process, and we want to make sure that, when the research is done early on, we can identify and predict what therapeutics or research are high quality prior to going to clinical trials and utilizing those therapies in mainstream medicine," Wright said. "We want to be able to help translate what research we do early on to humans and accelerate that process and make it way less expensive."
Fairmont News Editor John Mark Shaver can be reached at 304-844-8485 or jshaver@theet.com.