Some cut a larger-than-life profile in Northern New Mexico; others preferred pursuing their passions behind the scenes.
A few left an educational footprint — teaching a vanishing dialect or, more indirectly, good sportsmanship and kindness via their actions.
As Santa Fe bids farewell to 2021, The New Mexican bids farewell to residents who passed away during the previous year and honors their legacies.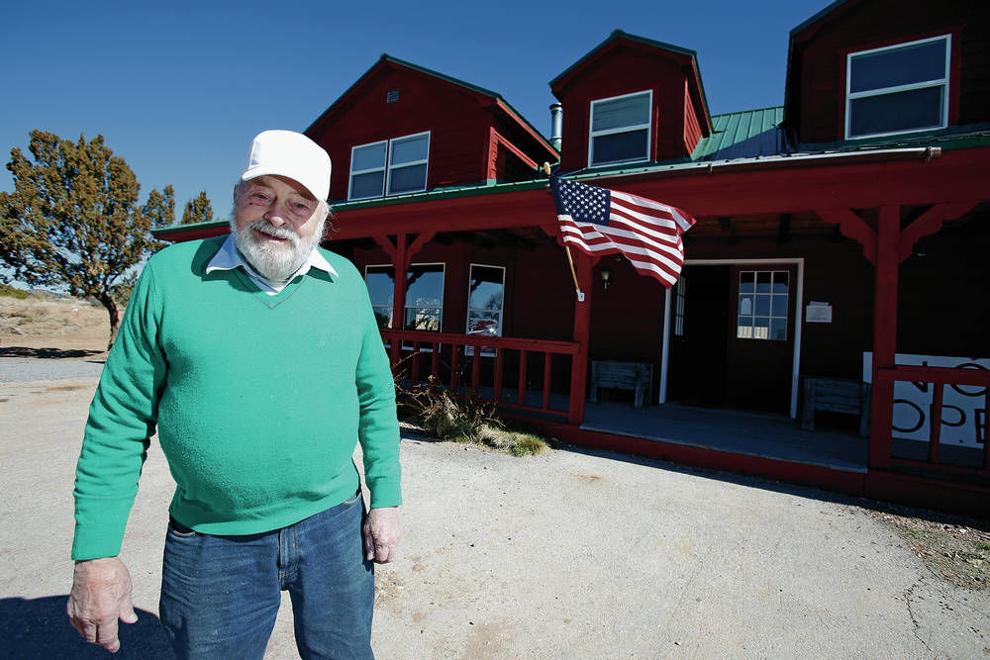 Joe Miller, 90, Jan. 4
Longtime rancher, farmer and developer Joe Miller was known for his nearly 30-year battle to develop hundreds of acres between Lamy and Old Las Vegas Highway he had purchased in the 1980s. The proposed project was involved in a series of lawsuits and faced a 13-year water-use moratorium.
Opponents pushed against the idea, saying its "big-box stores" would compete with local businesses.
That was the side of her father the public saw, daughter Kathy Miller said. She saw much more.
"He loved to travel," she said. "I would take him on trips all the time to Utah, Wyoming, and he'd want to keep going. He was very devoted to his God, to his family. He went to St. Anne [Parish in Santa Fe], a very devout Catholic."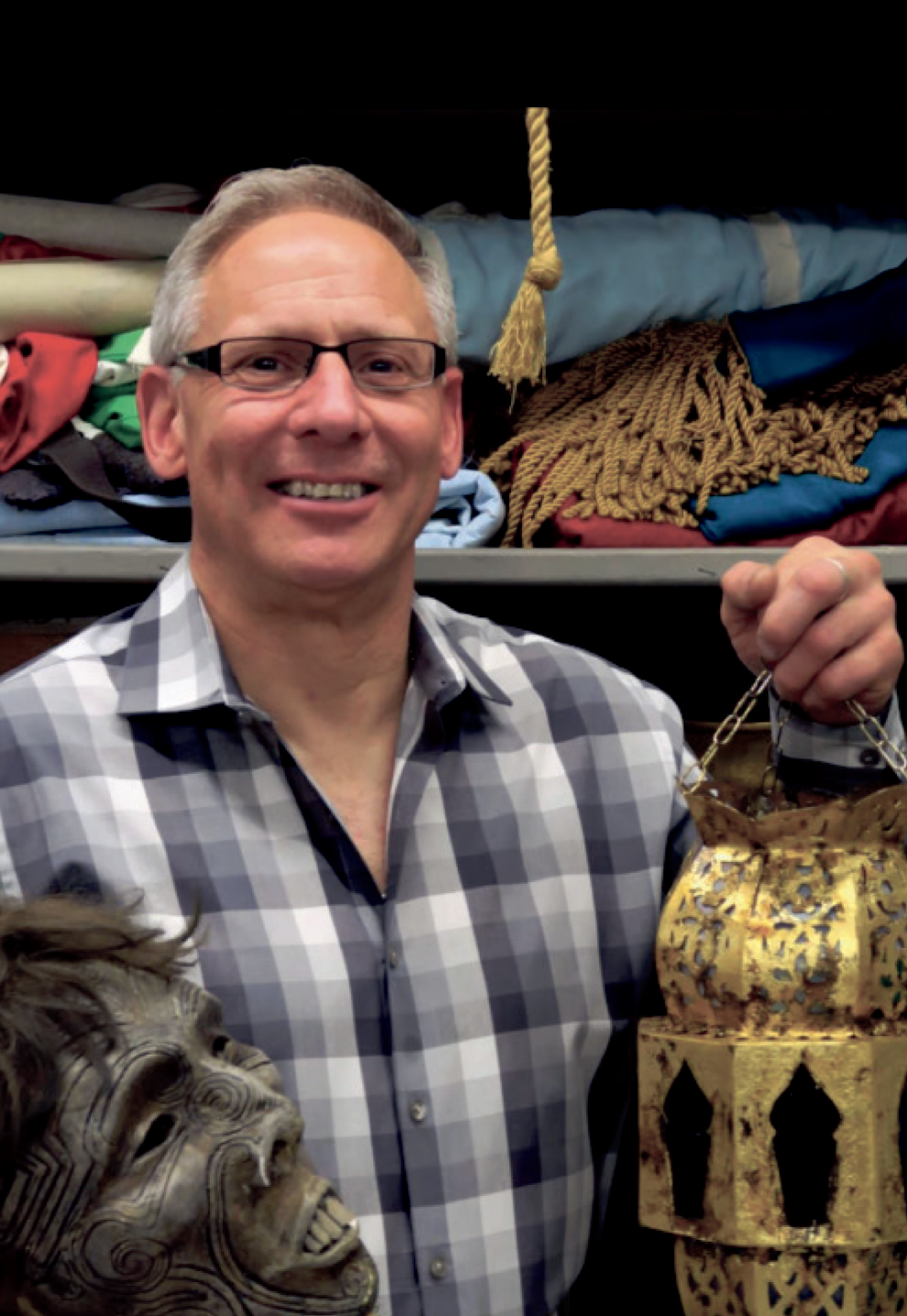 Randy Lutz, 62, Jan. 12
Randy Lutz's handiwork was visible at nearly every Santa Fe Opera performance for four decades.
"Randy was many things to those who worked with him," said Paul Horpedahl, the opera's longtime director of production and facilities. "A leader, mentor, craftsman, artist and counselor."
In 2018, Lutz received a national award from the United States Institute for Theatre Technology for his professional mentoring.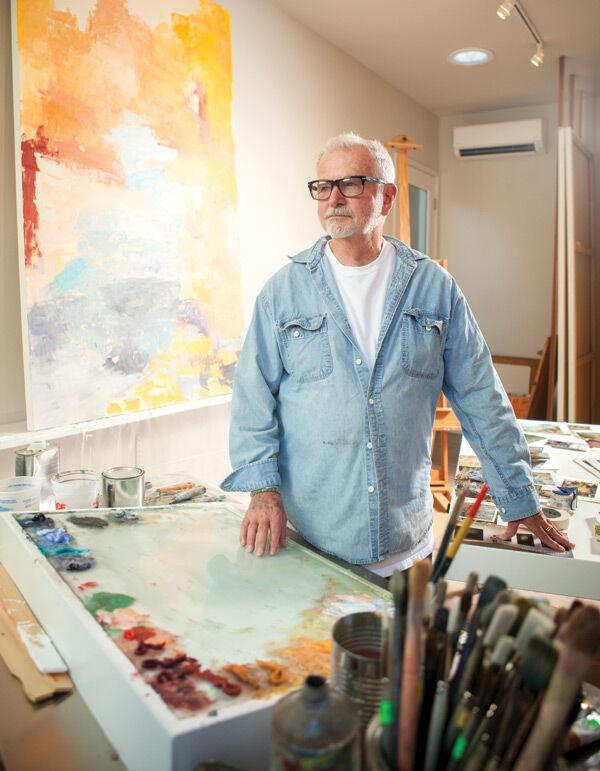 Forrest Moses, 86, Jan. 22
Landscape painter Forrest Moses' works were found in a variety of public collections; he had been represented locally by LewAllen Galleries for more than two decades.
The longtime Santa Fe resident's paintings are in the New Mexico Museum of Art, the Roswell Museum and Art Center and the Museum of Fine Arts in Houston. Corporate collections include American Telephone & Telegraph, General Electric, IBM and United Airlines.
He began painting at age 9 in Danville, Va.
LaDonna June Knudson, 81, Feb. 1
LaDonna June Knudson was a longtime Santa Fe resident and hostess at some of the city's best-known restaurants. For a time, she owned Byzantium, an eclectic downtown dress shop, and, for decades, also greeted diners at Steaksmith and The Shed.
Knudson at times worked two jobs but seemed to have fun through it all, said Isabelle Koomoa, owner of the Pink Adobe restaurant, where Knudson was hostess for more than three decades.
"She was wonderful with people — very, very popular," Koomoa said.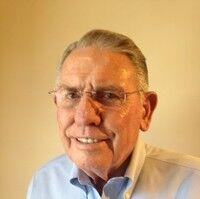 Milo 'Mike' McGonagle Jr., 90, Feb. 8
Banker Mike McGonagle was president and a board member at First National Bank of Santa Fe from 1969-85, then served as president of Century Bank from 1992 to 2001. He remained as president and CEO of Century Financial Services Corp., the bank's holding company, until 2019.
People who worked with McGonagle praised him for being a straight shooter who also had a soft spot for residents chasing their dreams, whether it was starting a business or owning a home.
Minda McGonagle said her father taught her from an early age that a person's value went far beyond financial wealth.
"The measure of who you are is what you do and how you are engaged in the community and how you are with your family," she said.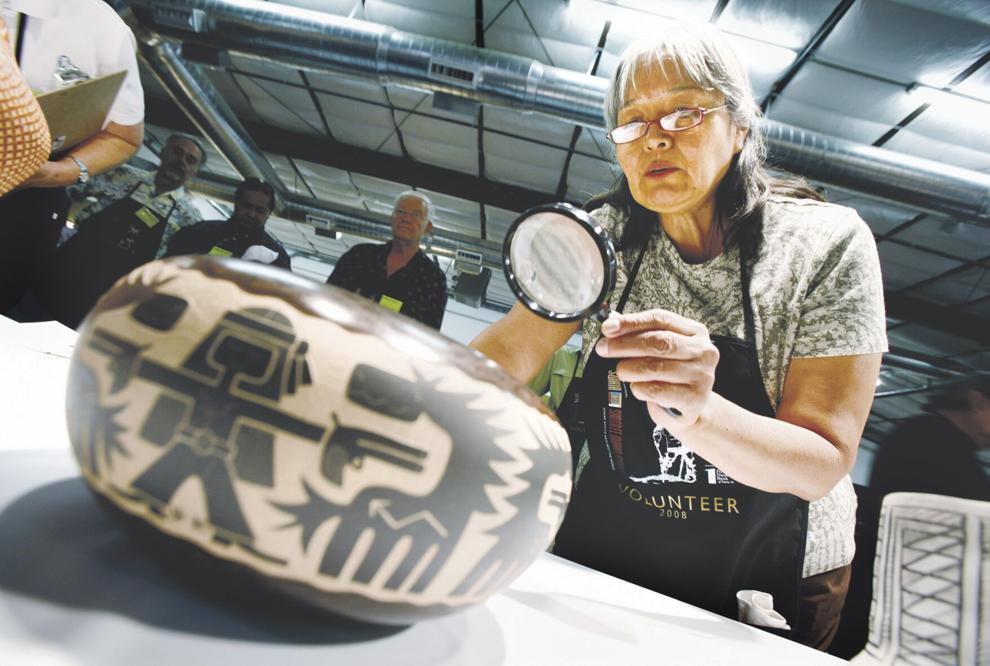 Christine McHorse, 72, Feb. 18
For more than a decade, Christine McHorse made what she called "typical" pottery before changing course in the mid-1990s, when she innovated her new approach with micaceous clay. Though she used a traditional coil-building method, the result was nontraditional and eye-grabbing — sleek, spare in adornment, a sculpture as much as a pot.
"She loved the challenge of it," said her husband, Joel McHorse. "She was always looking to do something different."
Born in 1948 to Navajo parents in Morenci, Ariz., McHorse attended schools in the nearby town of Clifton before attending the Institute of American Indian Arts in Santa Fe in the 1960s.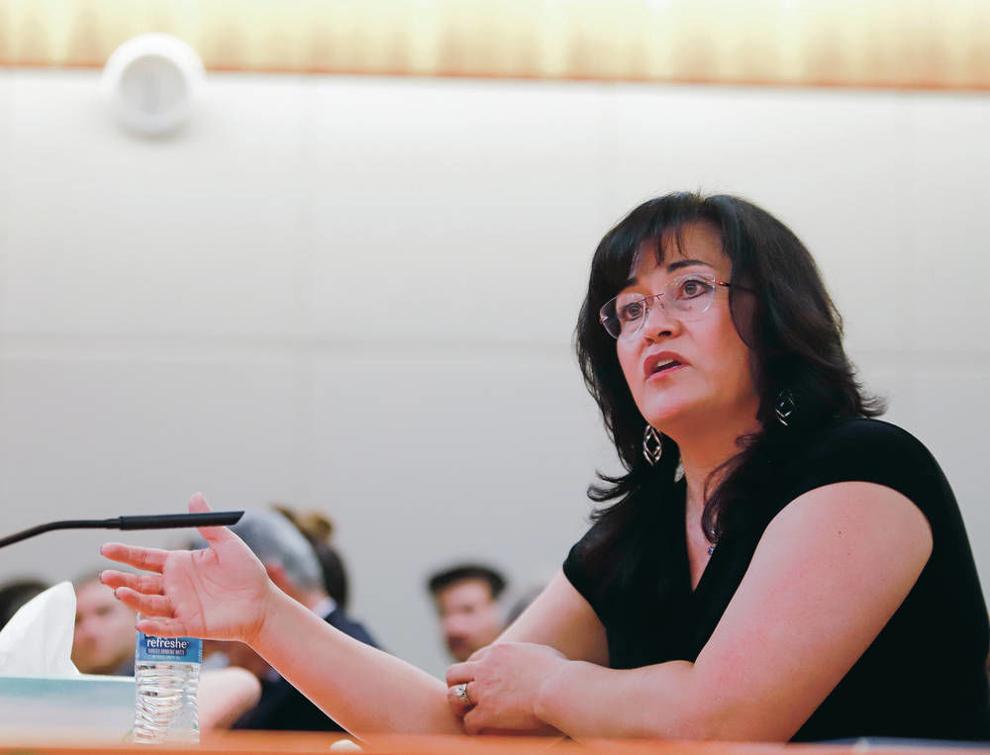 Karen Trujillo, 50, Feb. 25
Karen Trujillo was mostly recently superintendent of Las Cruces Public Schools, serving in the latest in a string of education leadership roles.
Trujillo had held her post since September 2019. Prior to that, she was the state education secretary for six months.
Trujillo worked in a variety of roles at New Mexico State University from 2010-18, including a stint as the interim associate dean of research in the College of Education.
She also won a seat on the Doña Ana County Commission in 2018, holding the post for 27 days before she became education secretary.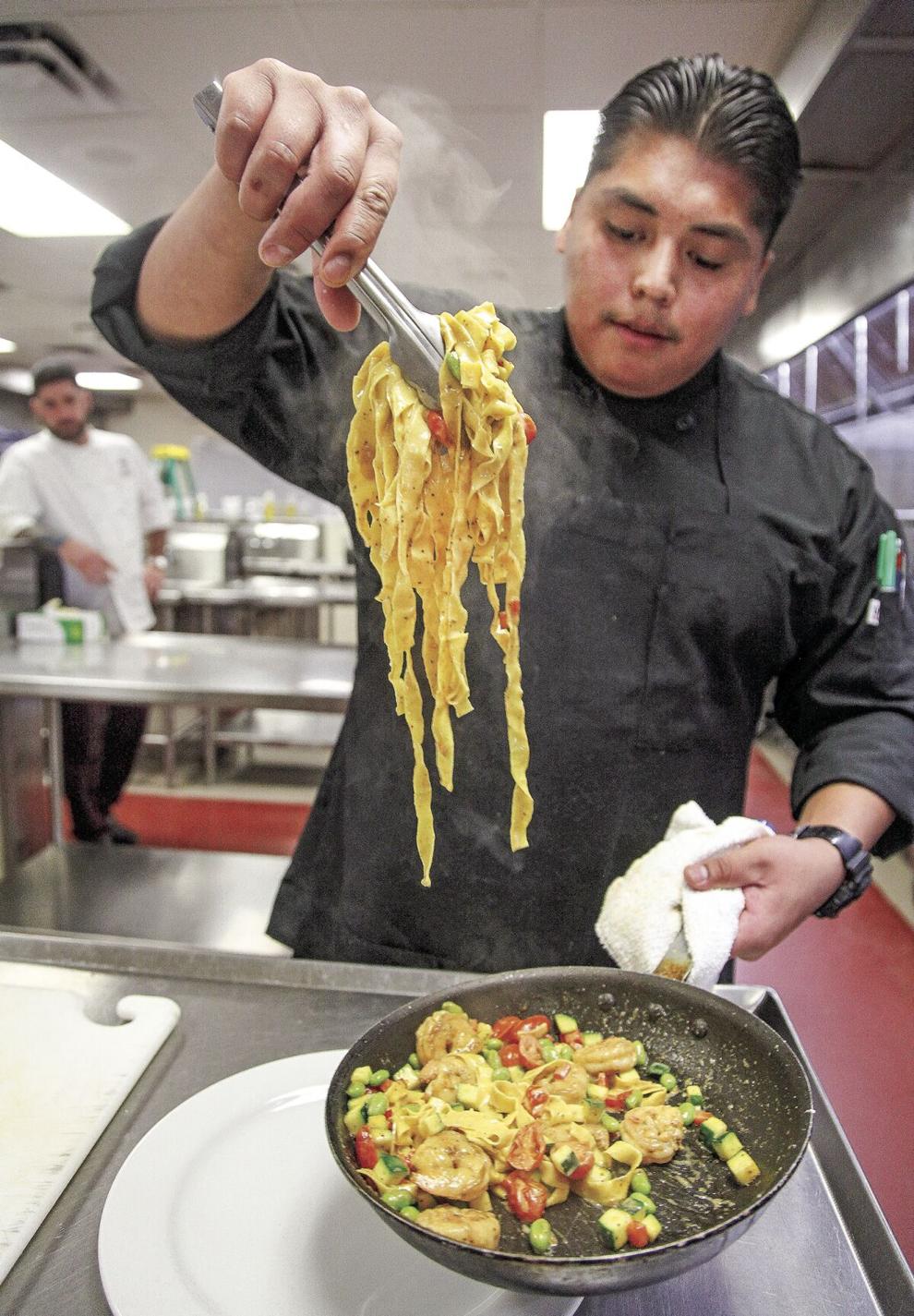 Kyle Pacheco, 27, March
Kyle Pacheco found his calling in cooking and was a beloved star and graduate of Santa Fe Community College's culinary arts program.
He learned how to cook traditional Kewa food from his grandmother and eventually blended that knowledge with the understanding of how to prepare more conventional plates.
He won two first-place awards in the state SkillsUSA cooking competition while he was in college and two gold medals in regional cooking tournaments for young chefs after college.
Tom Trowbridge, 62, March 8
Longtime New Mexico newsman Tom Trowbridge led KSFR's news coverage from 2017 until early 2021, when he joined New Mexico News Network.
While at KSFR, Trowbridge won several awards for his reporting.
Longtime New Mexico broadcaster Lorene Mills called Trowbridge an "old-school journalist" who "worked hard and got the story."
Trowbridge also worked as a public information officer for the state Department of Education and spent time at the Department of Transportation.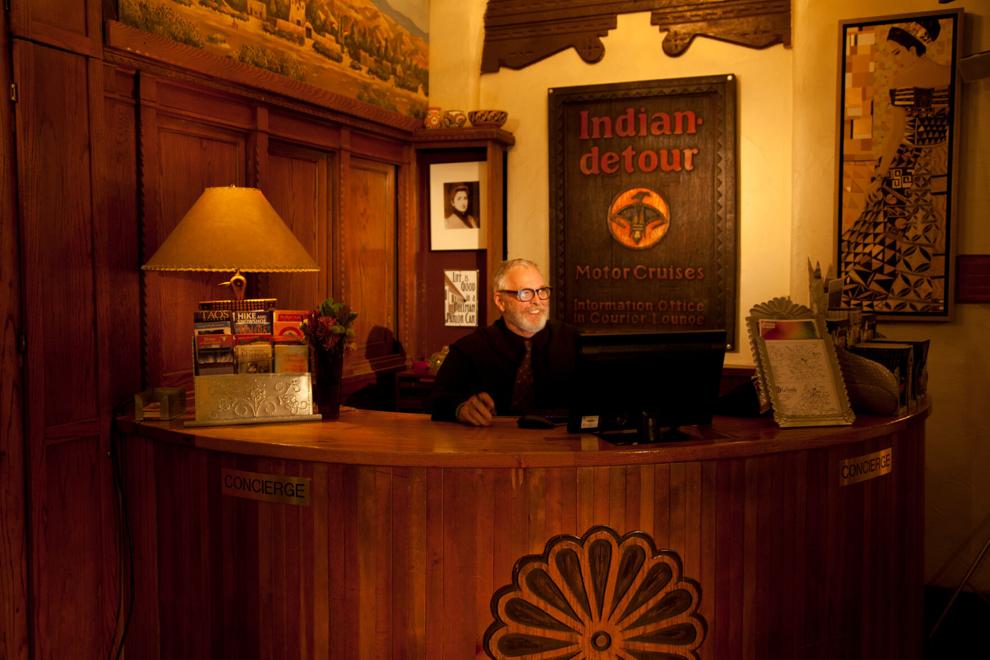 Steve Wimmer, 73, March 16
Steve Wimmer, a longtime energetic and eccentric concierge at La Fonda on the Plaza, was known for wearing flashy clothes, oversized glasses and eye-catching bolo ties while on the job.
"He loved people, he loved being the fixer, he loved being the solver, he loved being the person who could make experiences happen," said Rebecca Mascolo, who worked alongside Wimmer for six years at La Fonda.
Wimmer retired from La Fonda in 2015. His love of New Mexico and its culture and traditions was burnished by his continual visits to pueblos, canyons, live theater shows and favorite restaurants over the years.
Eloisa Block, 89, March 17
Former colleagues and family members say Eloisa Block gave generations of lawmakers handwritten notes of encouragement and worked behind the scenes to set New Mexico's agenda during her 57 years in state government, including more than 30 as deputy clerk of the House of Representatives.
"I got there in 1965 before the Roundhouse was even built, and Eloisa Block was already in charge of a lot," Steven Arias, chief clerk of the House from 1983-2014, said of his former deputy.
In 1957, she started working in state government as a secretary to Speaker of the House Don Hallam, picking up on the ins and outs of state politics along the way.
Eric Talley, 51, March 22
Eric Talley, a Boulder police officer among the first to arrive at a Colorado store after reports of a shooting, was one of 10 people killed in the attack.
Albuquerque attorney Mo Chavez, who attended Highland High School with Talley, recalled the fallen officer with fondness.
"Eric was just a good guy, plain and simple," Chavez said. "You remember that guy in high school who was just a solid person, who was a good person? That was Eric."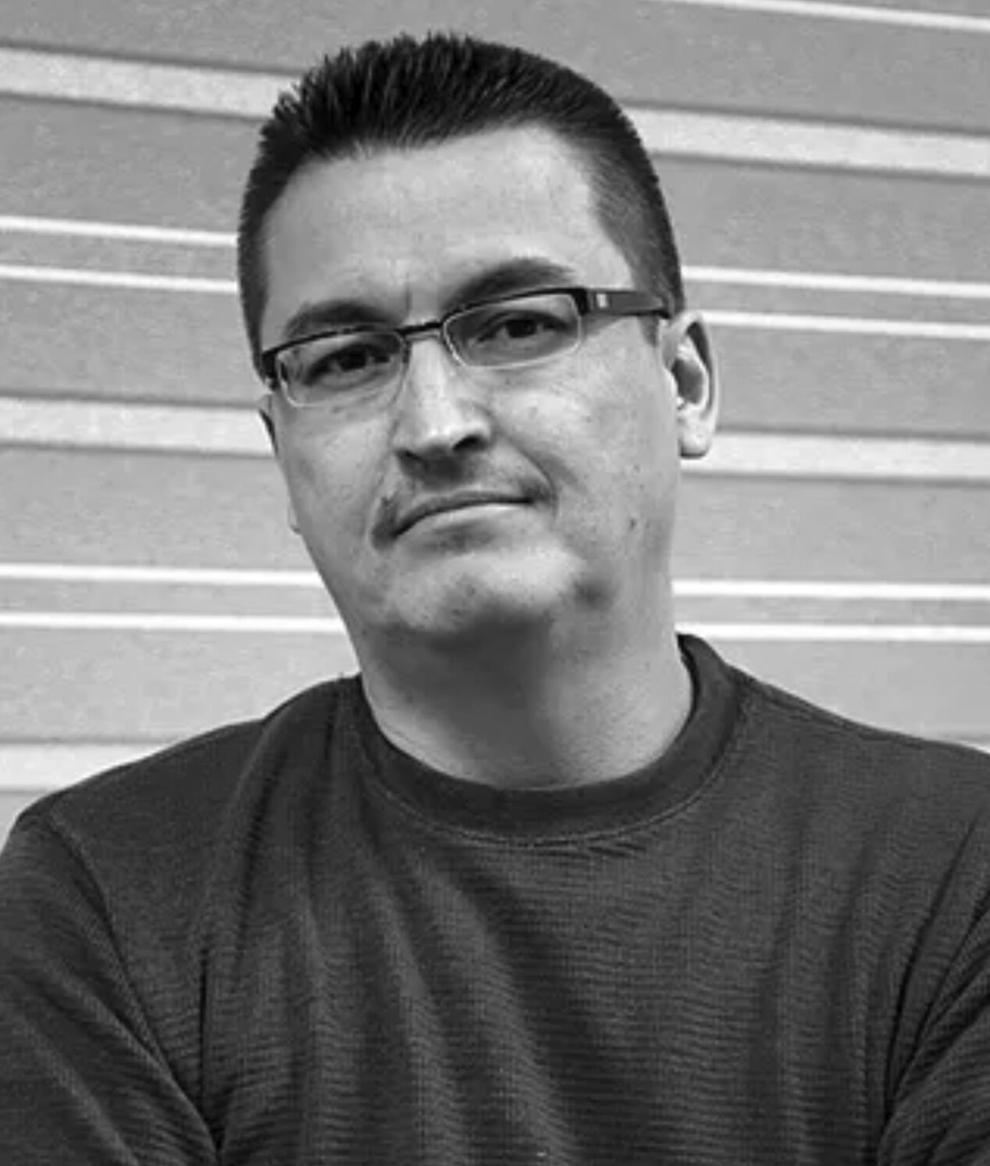 Jeff Kahm, 50s, March 26
Jeff Kahm was a renowned painter and professor at the Institute of American Indian Arts in Santa Fe.
Kahm was born in Edmonton, Alberta, in 1968 and moved to Santa Fe in the 1990s to study painting and photography at IAIA.
"His feedback was always some of the most valuable," said Brian Fleetwood, an assistant professor at IAIA. "There are a lot of people who come in with an ego, and despite his incredible technical ability and his knowledge of art history and painting in particular, he always came at a critique without a chip on his shoulder that a lot of people bring."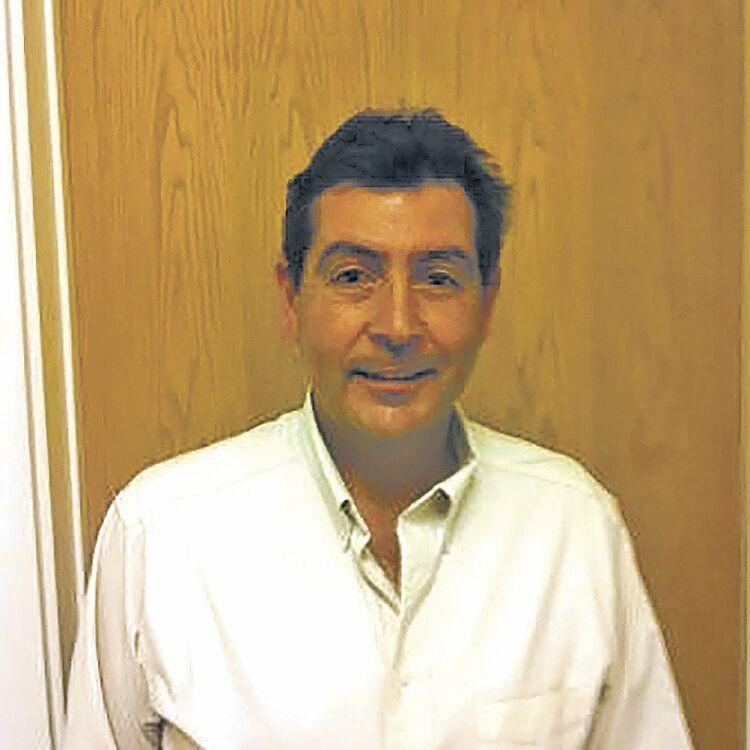 Mark Basham, 61, April 4
Former city of Santa Fe attorney and Santa Fe County probate judge Mark Basham was born in Las Vegas, N.M., and moved to Santa Fe with his family as a small child.
His mother, Judy Basham, was state personnel director under several governors, and his father, Austin Basham, was the head football coach at Santa Fe High School and later the director of the state Motor Vehicle Division.
Mark Basham graduated from Santa Fe High, where he was a standout football player. After graduating from law school in 1990, Basham worked as a prosecutor in the First Judicial District Attorney's Office and then transitioned into private practice.
He was the city attorney from about 1996 to 2000, according to newspaper reports.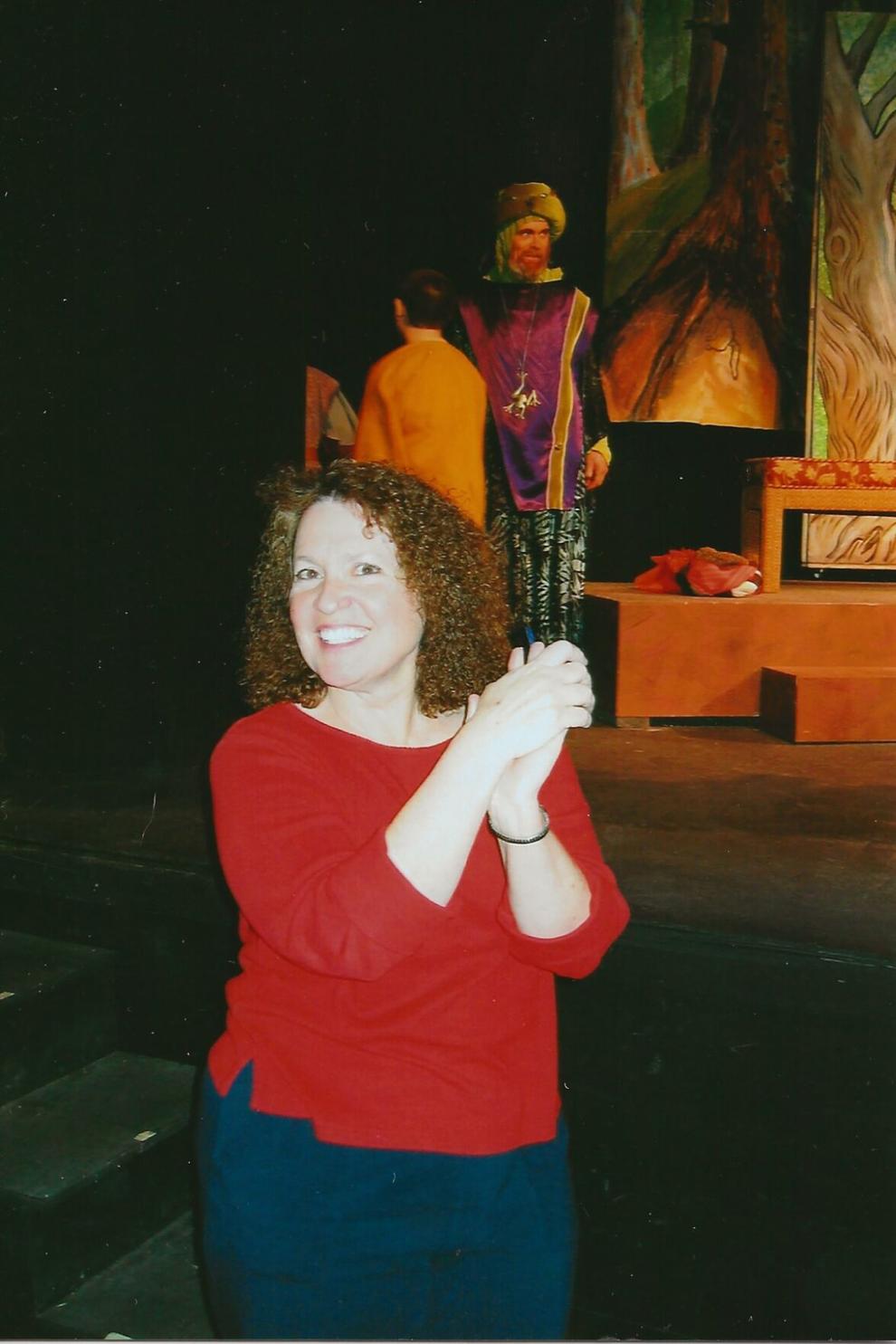 Rebecca Morgan, 69, April 5
Rebecca Morgan co-founded Southwest Children's Theatre in the mid-1980s. The company produced stage adaptations of fairy tales and comic mysteries featuring child, teen and adult performers until a few years ago.
Morgan taught her students how to enunciate, accept criticism and strive to be better actors so they could get a shot at playing larger, more challenging roles.
"Rebecca demanded nothing short of perfection, even from children, because she believed we could do it. She believed in every single one of us," said Jeni Nelson, one of Morgan's former child actors.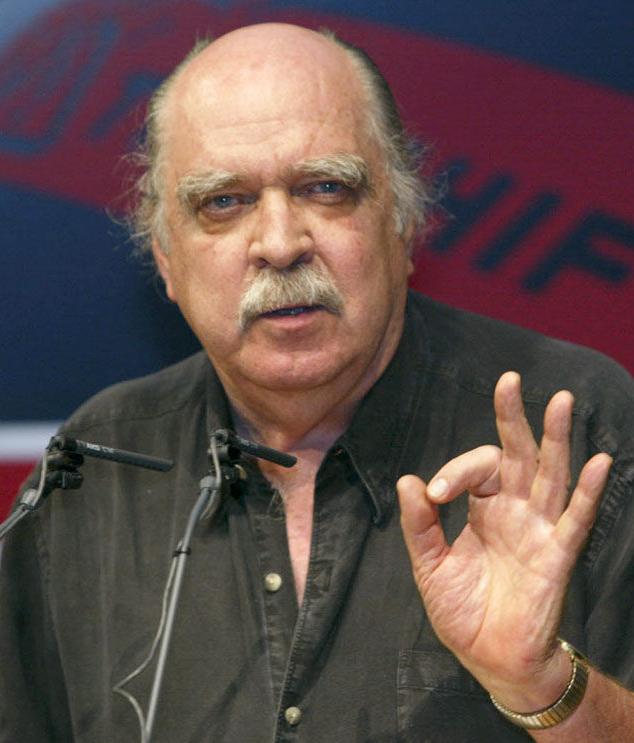 Gene Youngblood, 78, April 6
Gene Youngblood, a faculty member at the defunct College of Santa Fe, also was a film theorist, a writer and an intellectual.
His book Expanded Cinema explored alternative techniques of filmmaking and accurately looked ahead to a time in which video, digital strategies and the internet would play big roles in cinema, communication and interaction.
Expanded Cinema was rereleased by Fordham University Press last year, the 50th anniversary of its publication.
Mike Schultz, 94, April 10
Mike Schultz was a retired college professor who built a new community of friends in Santa Fe. Around 2000, he helped organize a weekly Tuesday night men's club to discuss life before dinner and drinks.
He carried with him memories from encountering a newly liberated concentration camp in spring 1945. Friends and family members said Schultz didn't speak of his experiences in World War II until opening up through therapy and groups of close friends late in life.
Schultz picked up woodworking in his retirement. In his workshop, Schultz worked to perfect crafting wooden rocking chairs.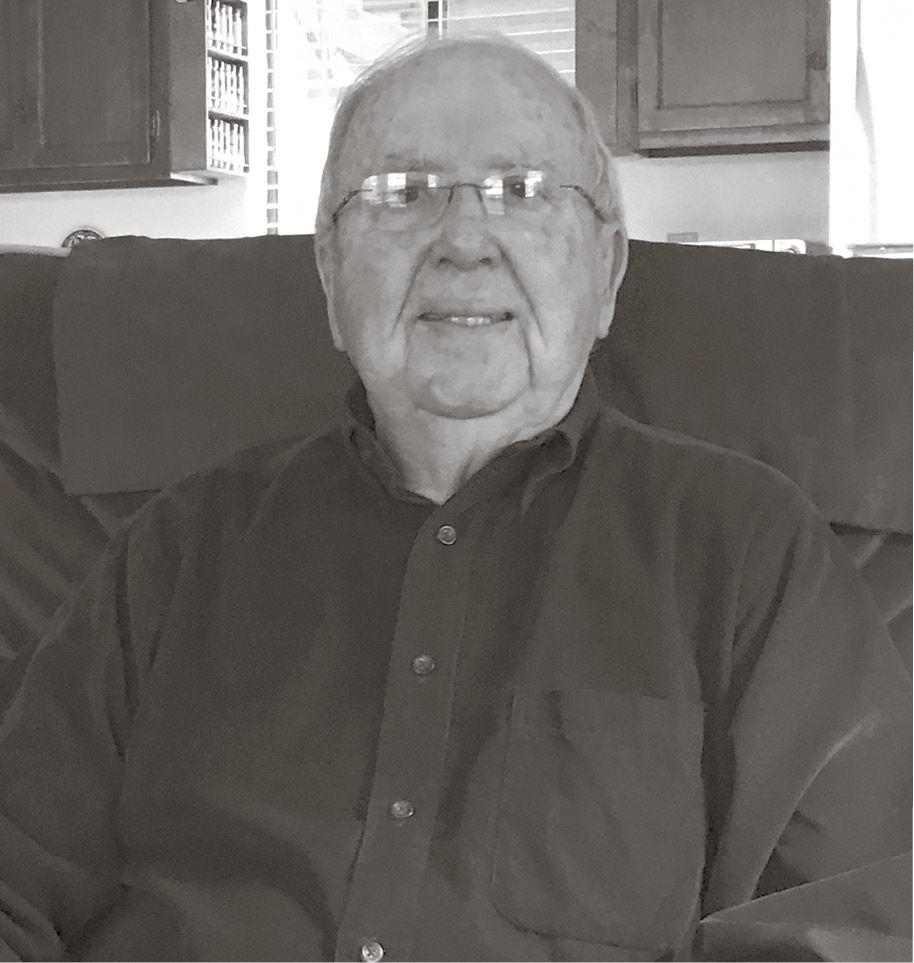 Brother Donald Mouton, 85, April 17
Brother Donald Mouton brought Cajun wit and religious expertise to Santa Fe classrooms for nearly half a century.
In 1957, he graduated from the College of Santa Fe, founded by the Christian Brothers as St. Michael's College in 1859. He moved to Montreal to study French and earned a Ph.D. in sacred theology from Catholic University in Paris.
He started teaching religious studies at the College of Santa Fe in 1971 and was president from 1982-87 before returning to the classroom. During his time at the College of Santa Fe, he helped perpetuate the myth of Nurse Medina, who according to lore was killed by a patient and haunted the halls as a headless ghost. The college closed in 2009.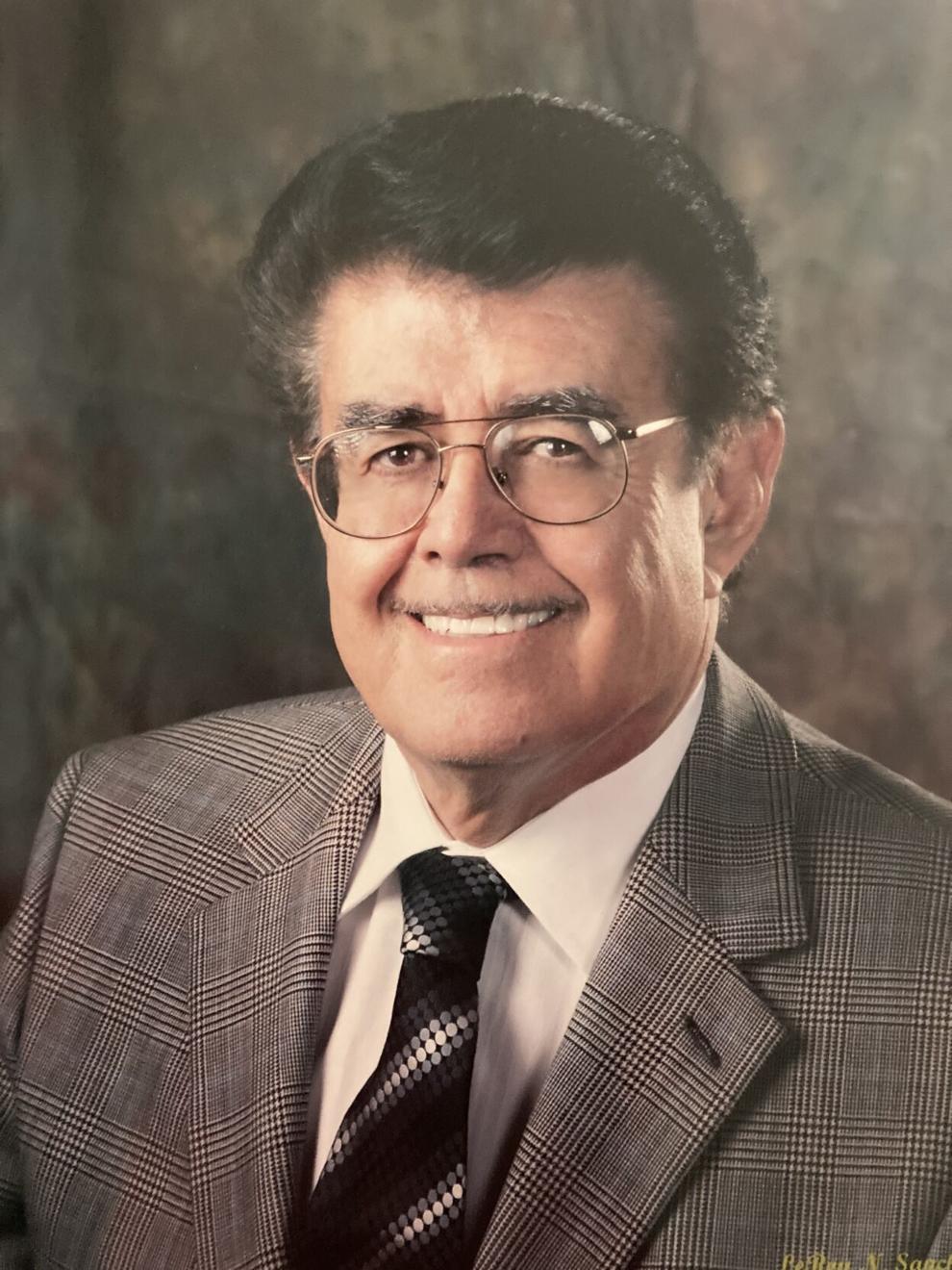 Arthur 'Art' Blea, 73, April 22
Arthur "Art" Blea was a well-known figure in the Pojoaque Valley School District; he was superintendent three times between 1991 and 2010 and spent 50 years as an educator in Northern New Mexico.
Blea spent 29 years at Pojoaque as an educator and administrator, rising to the role of superintendent from 1991-98, then from 2001-05 and 2008-10. He also spent a year as the interim superintendent of Española Public Schools from 2012-13 and worked for that district from 1972-81 before going to Pojoaque.
Most recently, he was a counselor for Ohkay Owingeh Community School for several years until 2020-21.
He met his wife, Mary Lou Martinez, at New Mexico Highlands University, and they married after he returned from a tour of duty during the Vietnam War.
Bill Worrell, 85, April 29
Prolific, passionate and genuine, Bill Worrell was a staple of the Santa Fe art scene.
He created thousands of sculptures and paintings during his career, but close friend Mary Adams — who owns the gallery in Worrell's name in downtown Santa Fe — said the artist was really a "collector of friends." Sometimes they were customers.
Worrell taught art for many years at North Texas State University (now the University of North Texas), Texas Tech University and Odessa College. But making art, not teaching it, was his true calling, Adams said.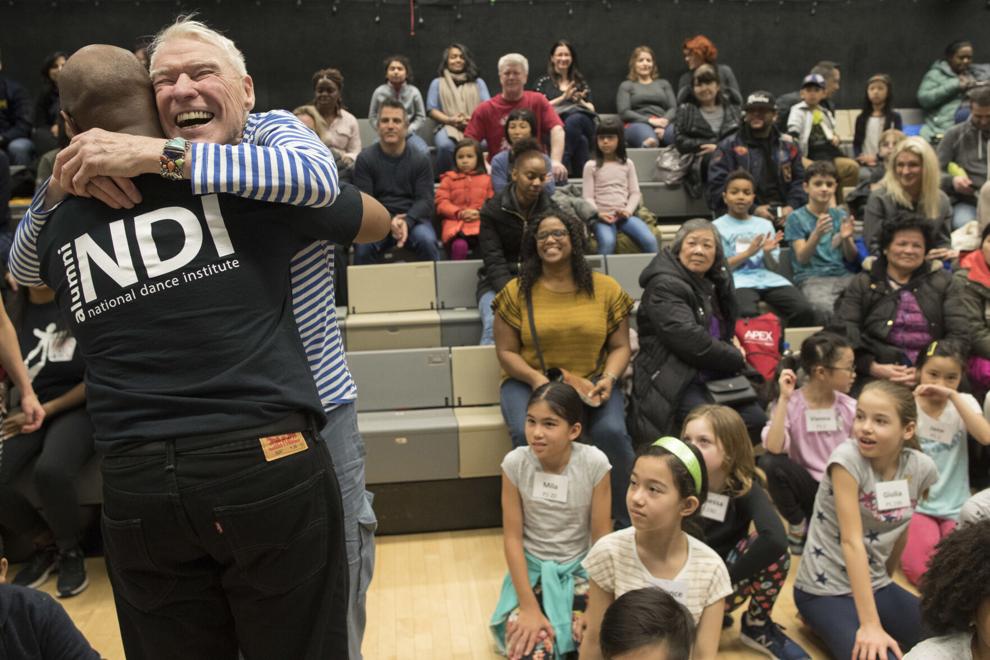 Jacques d'Amboise, 86, May 2
Longtime New York City ballet dancer and choreographer Jacques d'Amboise — who in 1976 was deemed "an institution" by New York Times dance and theater critic Clive Barnes — left his dance footprints on New Mexico when he co-founded Santa Fe-headquartered NDI New Mexico in 1994.
"He was the Pied Piper of dance in New Mexico," said longtime Santa Fean and former real estate agent Pat French, who introduced d'Amboise to former Acequia Madre Elementary School Principal Leslie Carpenter around 1990.
That encounter led d'Amboise to start a branch of his National Dance Institute, long anchored in New York City, in Santa Fe. He debuted his first Santa Fe student dance show, an adaptation of his own production of Fat City, at that school in 1990.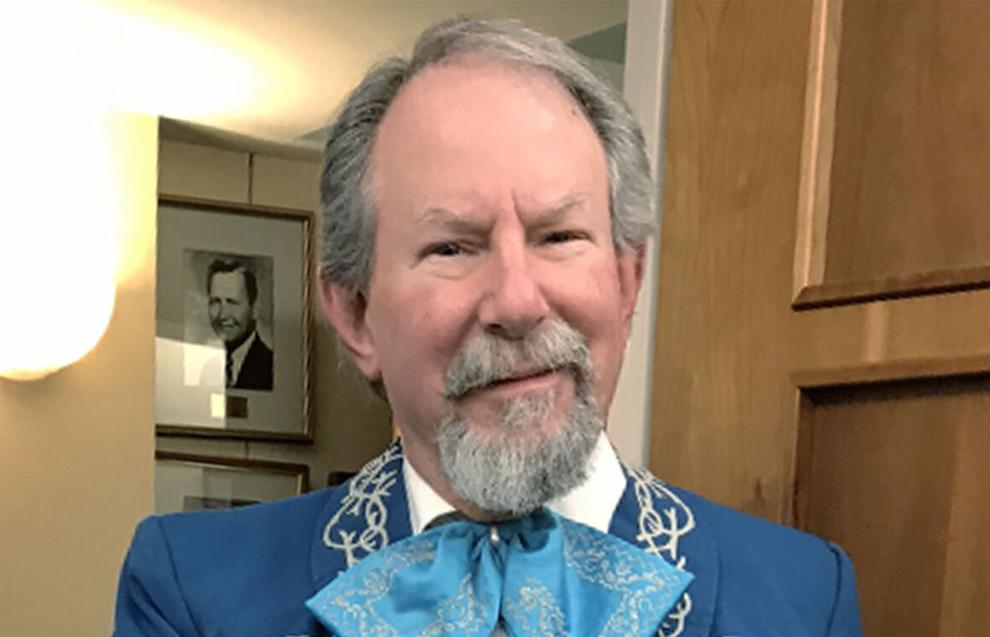 Robert 'Bobby' Mogill, 74, May 20
A friendly and sometimes flamboyant presence at the Legislature, Senate Reader Robert "Bobby" Mogill was known for incorporating humor and a touch of theatrics into his job.
As part of his job, he was called upon to read legislative bills, memorials and other documents into the record.
Senate Majority Leader Peter Wirth, D-Santa Fe, said Mogill carried out his job with "emotion and dedication and real feeling. When we had a certificate memorializing somebody who had died, Bobby would read it in such a way that you really paused and remembered that person."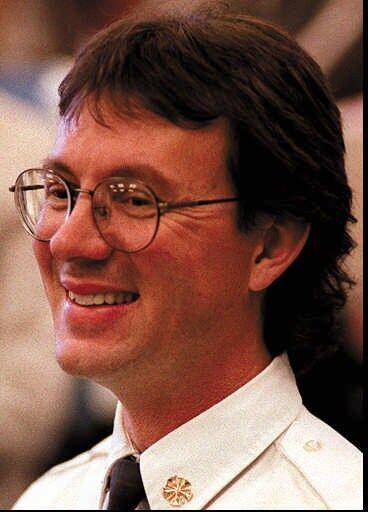 Frank DiLuzio Jr., 66, June 2
Frank DiLuzio Jr.'s childhood wish came true when when he served as Santa Fe's fire chief from 1994 to 2000 — just a piece of his 20-plus years as a firefighter with the city.
Former colleagues who worked with DiLuzio during his stint with the department, which began in 1979, recalled a man of empathy and warmth.
The Los Alamos native is credited with playing a role in getting legislation passed that included firefighters in state presumptive disability laws, which tie a particular occupation with a disease or illness that could be a byproduct of that occupation.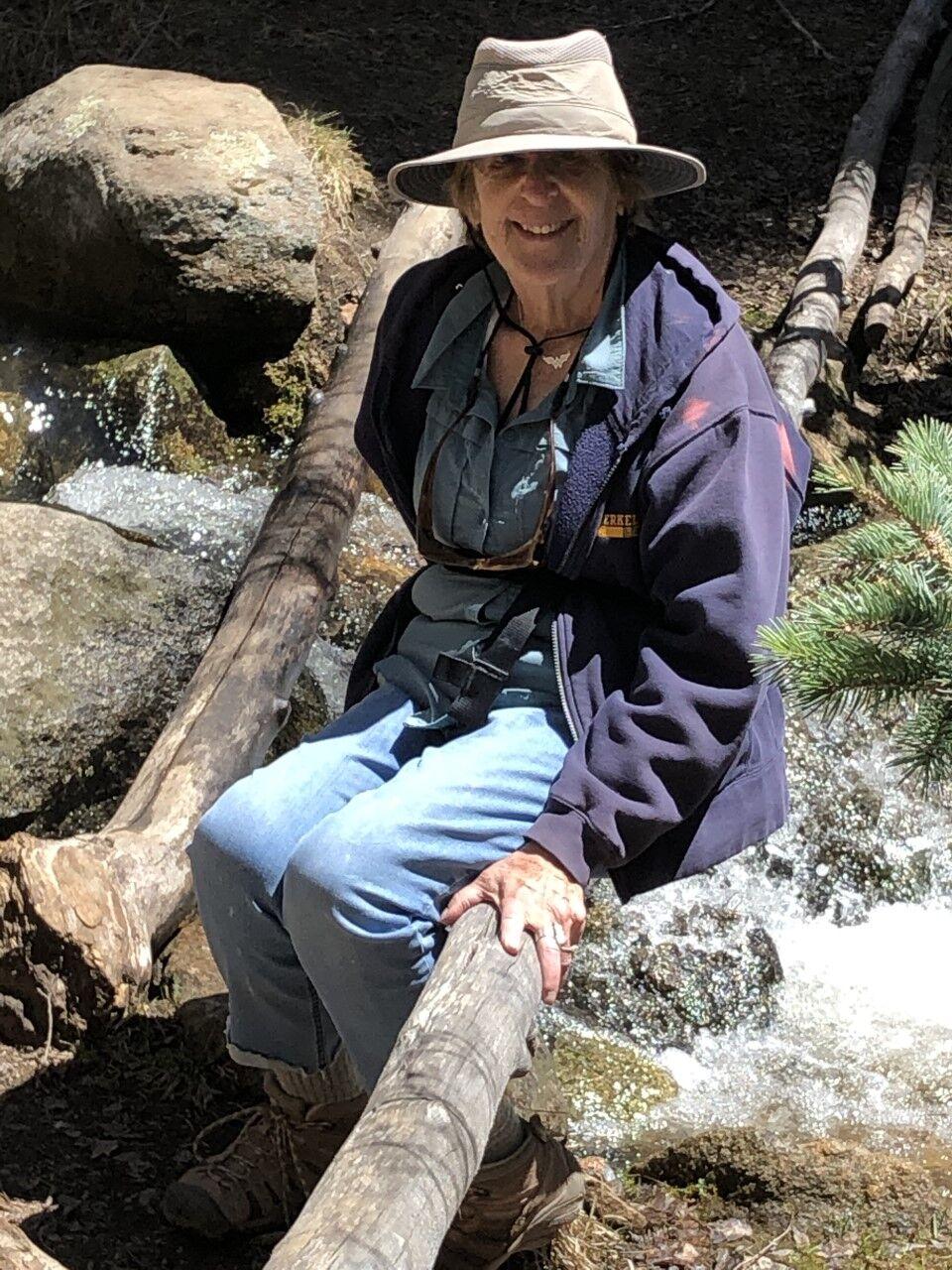 Lois Rudnick, 76, June 6
Community activist, author and teacher Lois Rudnick developed an interest in teaching and writing as a teen, husband Steven said. A graduate of both Brown University (American studies) and Tufts University (education), she taught at the University of Massachusetts Boston, where she also chaired the American studies program for 25 years.
Rudnick became fascinated with the life and loves of Mabel Dodge Luhan, the flamboyant writer, arts patron and salon hostess of Taos.
Like Luhan, Rudnick and her husband moved to New Mexico, where Rudnick immersed herself in the culture and became a driving force of the Interfaith Coalition for Public Education in Santa Fe.
Rudnick wrote several books on Luhan, including The Suppressed Memoirs of Mabel Dodge Luhan: Sex, Syphilis and Psychoanalysis in the Making of Modern American Culture.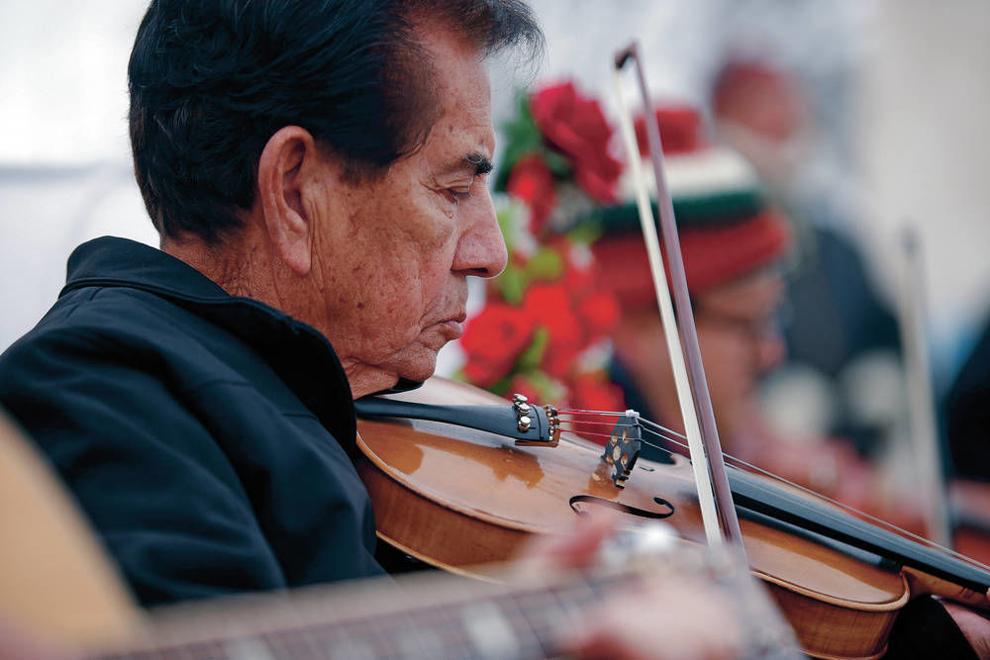 Meliton Medina, 80, June 10
Meliton Medina spent much of his life dancing and making music for Los Matachines de Alcalde.
The tradition of the matachin dances dates back hundreds of years.
The dance is performed in Hispanic and Native American communities at various times of the year for different reasons.
Medina was born in the tiny community of La Villita in August 1940. A happy-go-lucky person from the get-go, music and dancing called to him at a young age.
"He played by ear, but he pretty much knew about it all his life," said Benny Martinez, Medina's son-in-law. "He played all kinds of instruments. If it made music, he played it."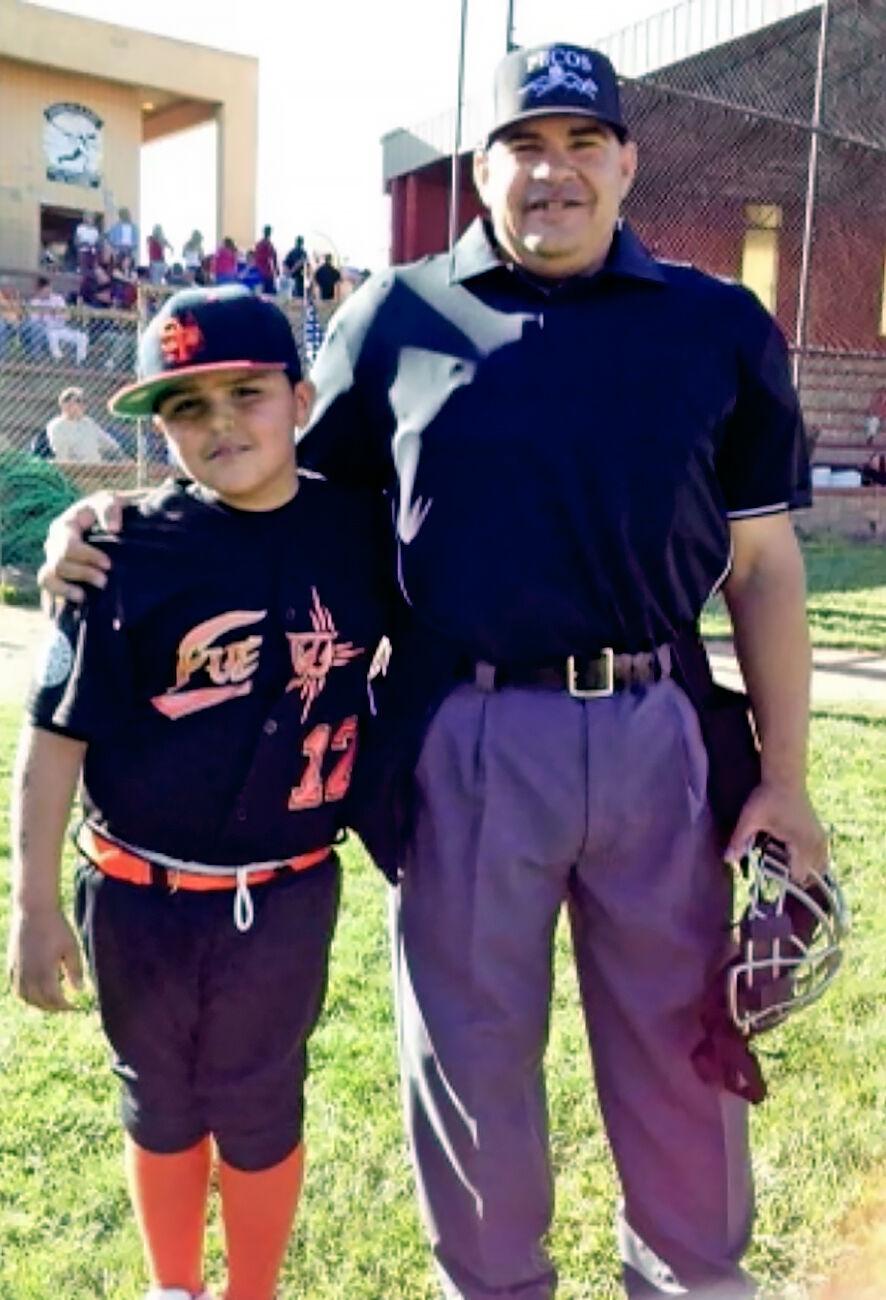 Eddie Padilla, 57, June 16
Eddie Padilla was best known in Northern New Mexico as a baseball umpire but also officiated volleyball, basketball and football.
The 1982 Santa Fe High graduate commanded respect from players and coaches in part because he was a former player and coach. He played football and baseball at Santa Fe High, and his baseball exploits earned him a spot at Ranger Junior College in Texas, then St. Mary's of the Plains in Dodge City, Kan. At Ranger, he was a teammate of former Boston Red Sox and Colorado Rockies outfielder Ellis Burks.
After a stint with the Army, Eddie played at New Mexico Highlands University in the late 1980s and graduated with a bachelor's degree in education. He worked in Santa Fe Public Schools' special-needs program for 25 years.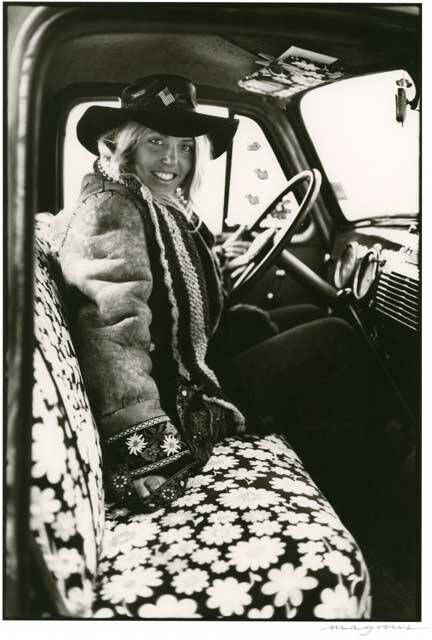 Sparkle Plenty, 77, June 19
Sparkle Plenty, a Playboy bunny who made headlines when she entered a hotly contested congressional race in New Mexico, was born Cheryl Boone and grew up in New Jersey.
Around the time she moved to Santa Fe, she changed her name; Sparkle Plenty is a character from the Dick Tracy detective cartoon.
In 1972, a U.S. Supreme Court decision created uncertainty over whether New Mexico could require candidates to pay a $2,500 filing fee to enter congressional and statewide races. The ruling led to a crowded field of candidates, many of them political unknowns, in that year's primary election.
Of the five candidates in the Democratic primary, Plenty finished last.
Bob Weil, 87, July 2
Rancher, philanthropist, jazz aficionado and restaurateur 'Bumble Bee Bob' Weil helped start the annual New Mexico Jazz Festival and played a role in the development of Las Campanas.
For years, Weil and his wife Barbara Jo (BJ) ran four Bumble Bee's Baja Grills in Santa Fe and Albuquerque.
Weil, who loved to cook, was such a jazz fanatic he came up with the idea of offering free jazz at his eatery on Saturday nights.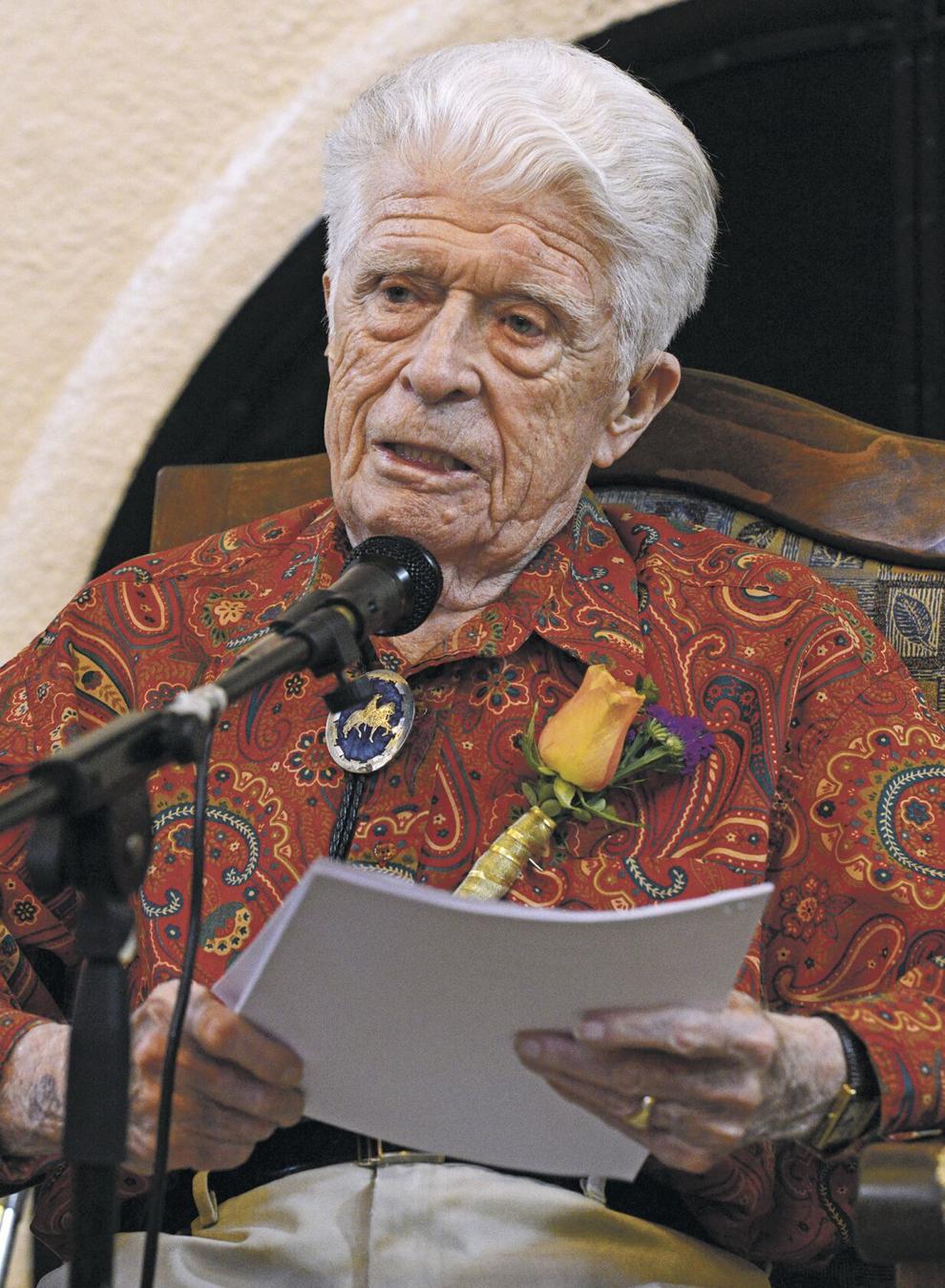 Victor di Suvero, 94, July 6
Victor di Suvero saw the desert as a fertile environment for growing literary endeavors, poetry and love. It's one reason he named his collection of poetry From the Sea to Santa Fe.
The longtime city resident, who played a role in creating PEN New Mexico, the New Mexico Book Association and the Live Poets Society, ran Pennywhistle Press in both San Francisco and Santa Fe. In 2009, Pennywhistle published We Came to Santa Fe, an anthology of short essays by notable Santa Feans who recounted their reasons for moving to the city.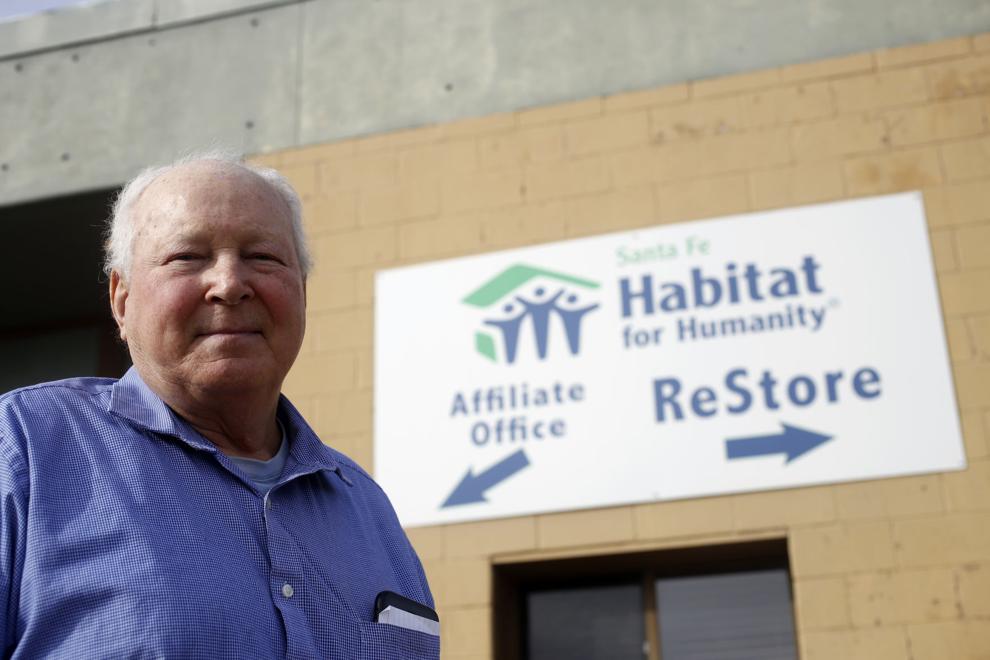 Ted Swisher, 72, July 8
Before he came to Santa Fe in 2006, Ted Swisher was key to the growth of Habitat for Humanity International.
While previously working in Georgia, his first mission involved expanding the number of chapters from 23 when he started to more than 1,700 by the time he left.
He found his way to New Mexico and ended up working for Habitat's Santa Fe chapter.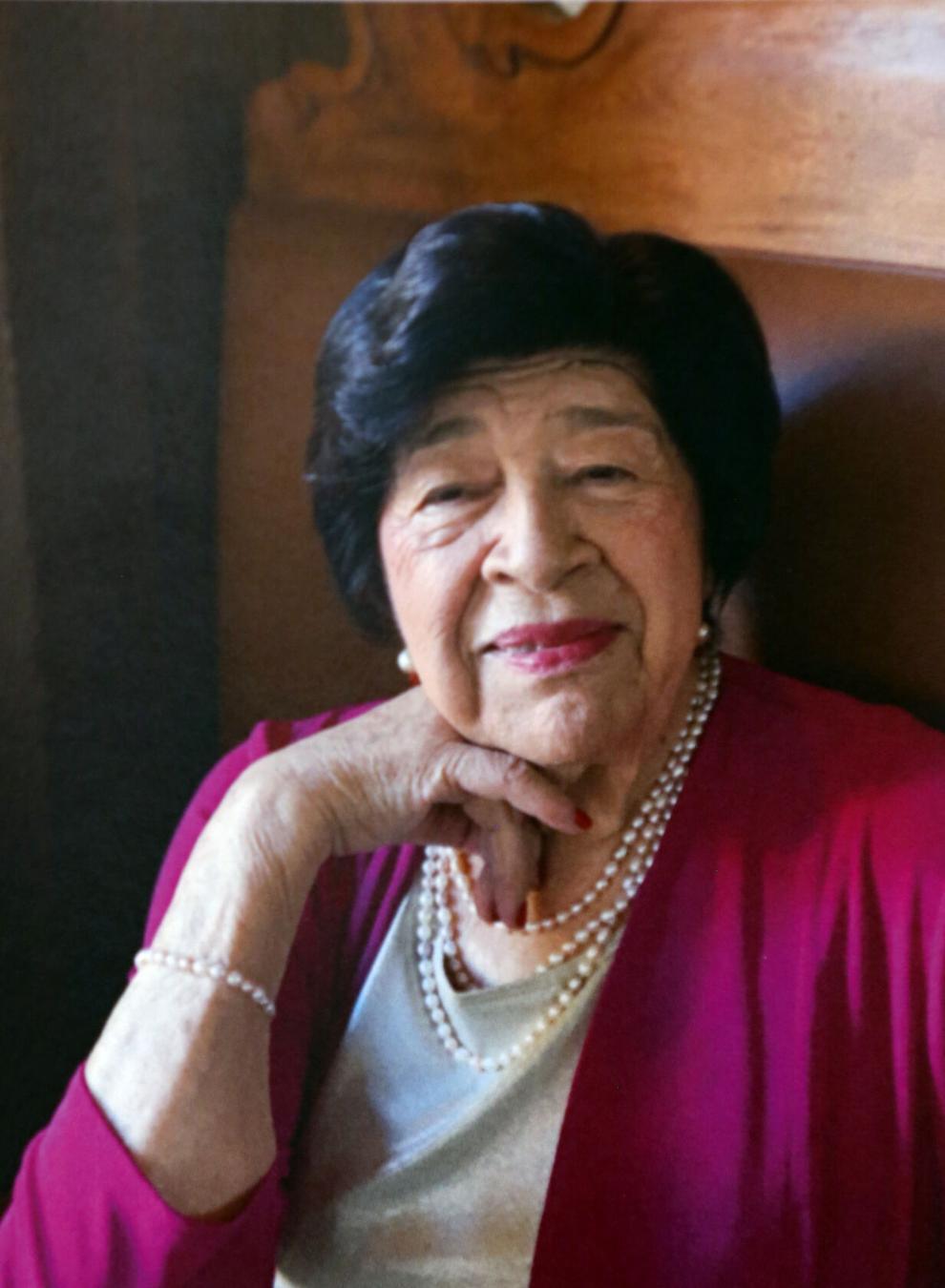 Beneranda Razatos, 87, July 15
Beneranda "Bene" Razatos moved to Santa Fe in 1959 to work for the administration of Gov. John Burroughs in what was then known as the auditing and gas tax department. She also worked as a waitress at the long-gone La Conquistadora restaurant downtown.
Over time, she left her government job and began working at the Plaza Café as a bookkeeper, waitress, cashier and hostess.
A member of the Shrine of Our Lady of Guadalupe, she served as president of the altar society, sponsoring bake sales to raise funds for the church.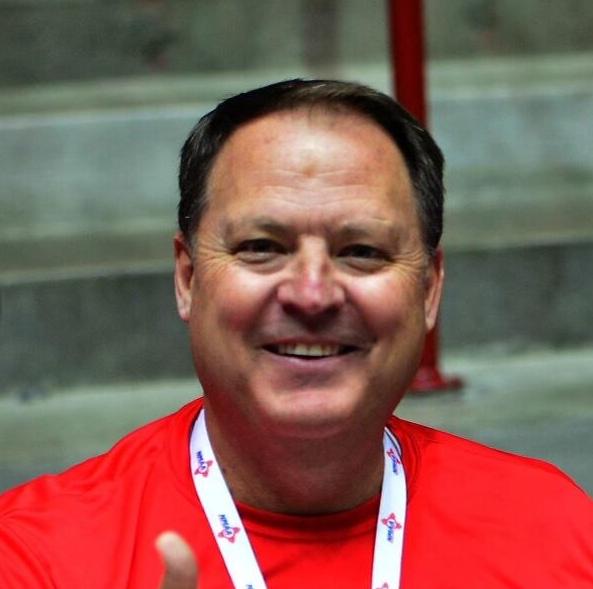 Brian O'Neill, 56, July 19
Brian O'Neill was a former prep basketball coach, radio broadcaster and director of the New Mexico Sports Authority.
He was the boys basketball coach at Cibola from 1992-98, leading the Cougars to the Class 4A state semifinals his final two years. He vacated that post to become an assistant coach with the University of New Mexico in 1999, serving on a staff that helped the Lobos reach the second round of the NCAA Tournament.
O'Neill's voice was familiar to many; he had worked as an analyst during live sports broadcasts on KQTM-FM.

Delilah Medina, 40, July 17
Delilah Medina was a 1999 Mora High School graduate who was a part of the school's lone state girls basketball championship team in 1998; she later was an assistant coach at her alma mater and Peñasco.
Mark Cassidy, the head coach of that state championship team, said Medina was a hard worker on and off the basketball court.
Recently, Medina created traveling basketball club teams for Mora children, and they went across the country to compete in tournaments.
"I think she found her niche with younger kids," Cassidy said. "She was doing the traveling team, taking kids to tournaments all over the place, even Indiana."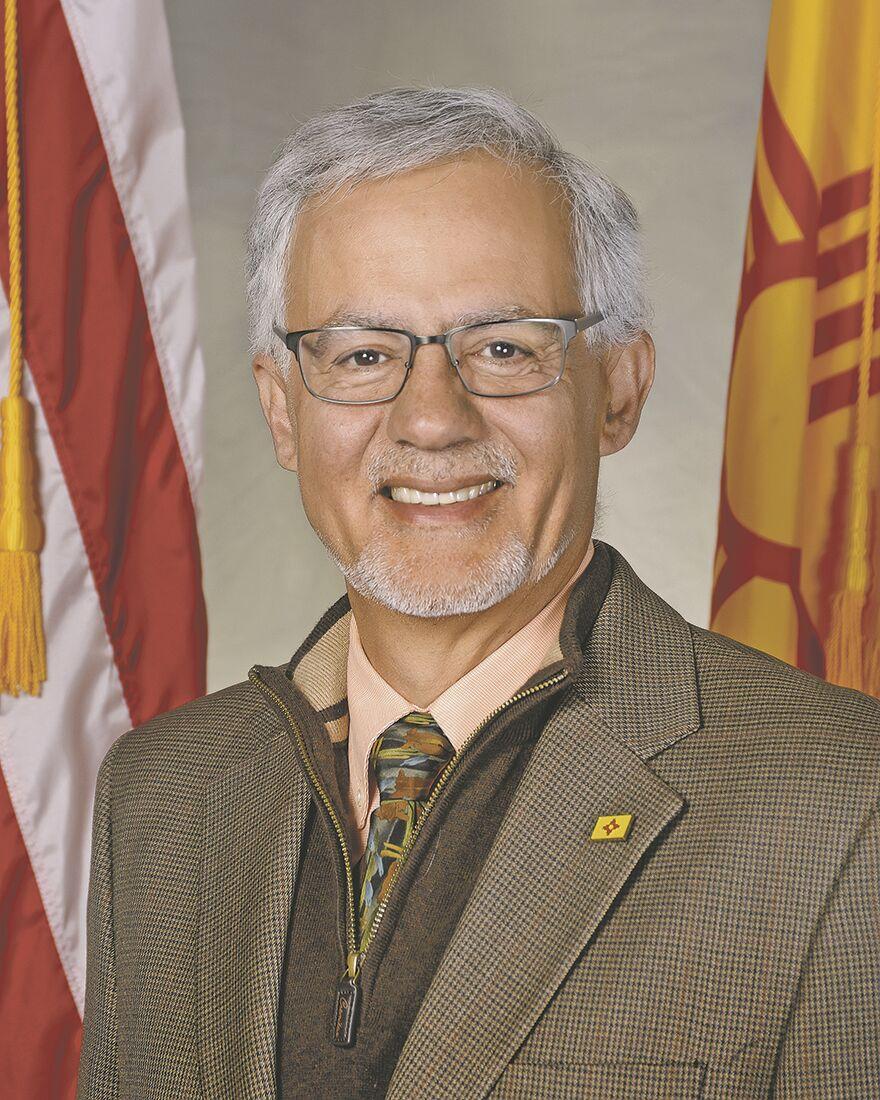 Ed Moreno, 67, July 27
Ed Moreno served as a Santa Fe County commissioner for more than three years after winning an open seat in 2016 and resigning in August 2020, citing health reasons.
In his resignation letter, Moreno wrote that of all the positions he'd held — he worked for 10 years as an Associated Press correspondent and also served as an assistant land commissioner and a legislative analyst — his time on the commission was the most rewarding.
Moreno joined The New Mexican in the early 1980s. He later became the Capitol correspondent for the Associated Press.
John Hayes, 75, July 28
John Hayes was a night owl who loved serving as the Santa Fe Opera's midnight-shift watchman.
The longtime Santa Fean, a familiar presence on the local theater and screenwriting scene for decades, landed in Madrid near Santa Fe in the late 1980s.
An avid outdoorsman, he had visited the Philmount Scout Ranch in Northern New Mexico as a Boy Scout and fell in love with the region.
William Overmier, 101, Aug. 2
World War II veteran William "Bill" Overmier survived several years in a Japanese prisoner of war camp.
By November 1941, Overmier was stationed in the Philippines, where he and his fellow soldiers in Bataan battled the Japanese following America's entry into the war. He escaped the Bataan Death March by grabbing a seat in one of the last small patrol boats to leave the peninsula for nearby Corregidor in Manila Bay.
Overmier, who worked in the construction business following his military service, earned a Purple Heart.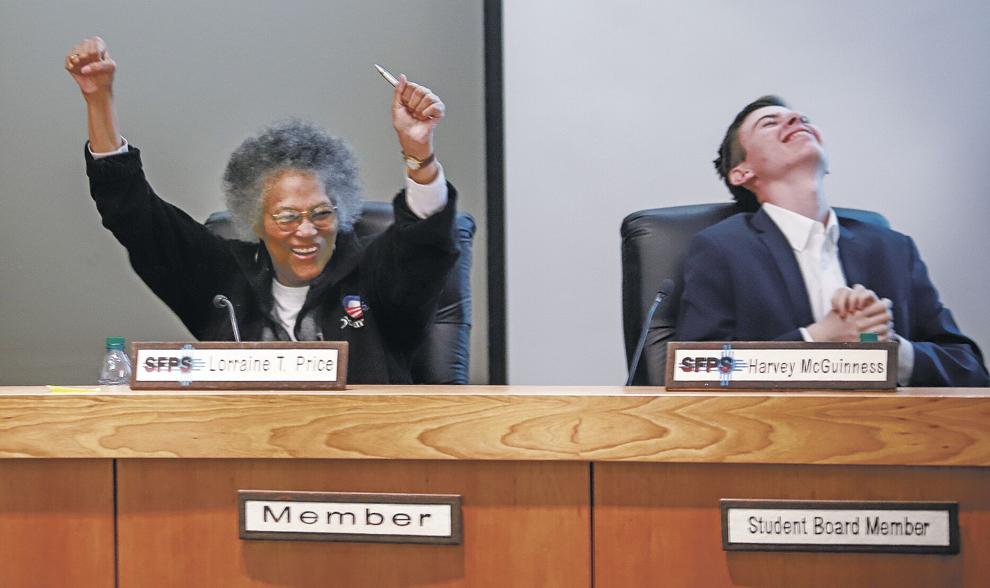 Lorraine Price, 72, August
Whether Lorraine Price was serving as president or in some other capacity on the Santa Fe school board, she adopted a no-nonsense, let's-get-to-the-point attitude that stressed efficiency.
A Brooklyn native who was African American, Price came of age during the civil rights era of the 1950s and '60s.
During board meetings, she often brought up her experiences marching and protesting on behalf of women, students and minorities.
Price, who was first elected to the school board in 2013, came to Santa Fe in the mid-1980s. She then worked as a teacher, assistant principal and principal at a number of public schools, including Gonzales Community, Capshaw Middle, Piñon Elementary, Santa Fe High and Capital High.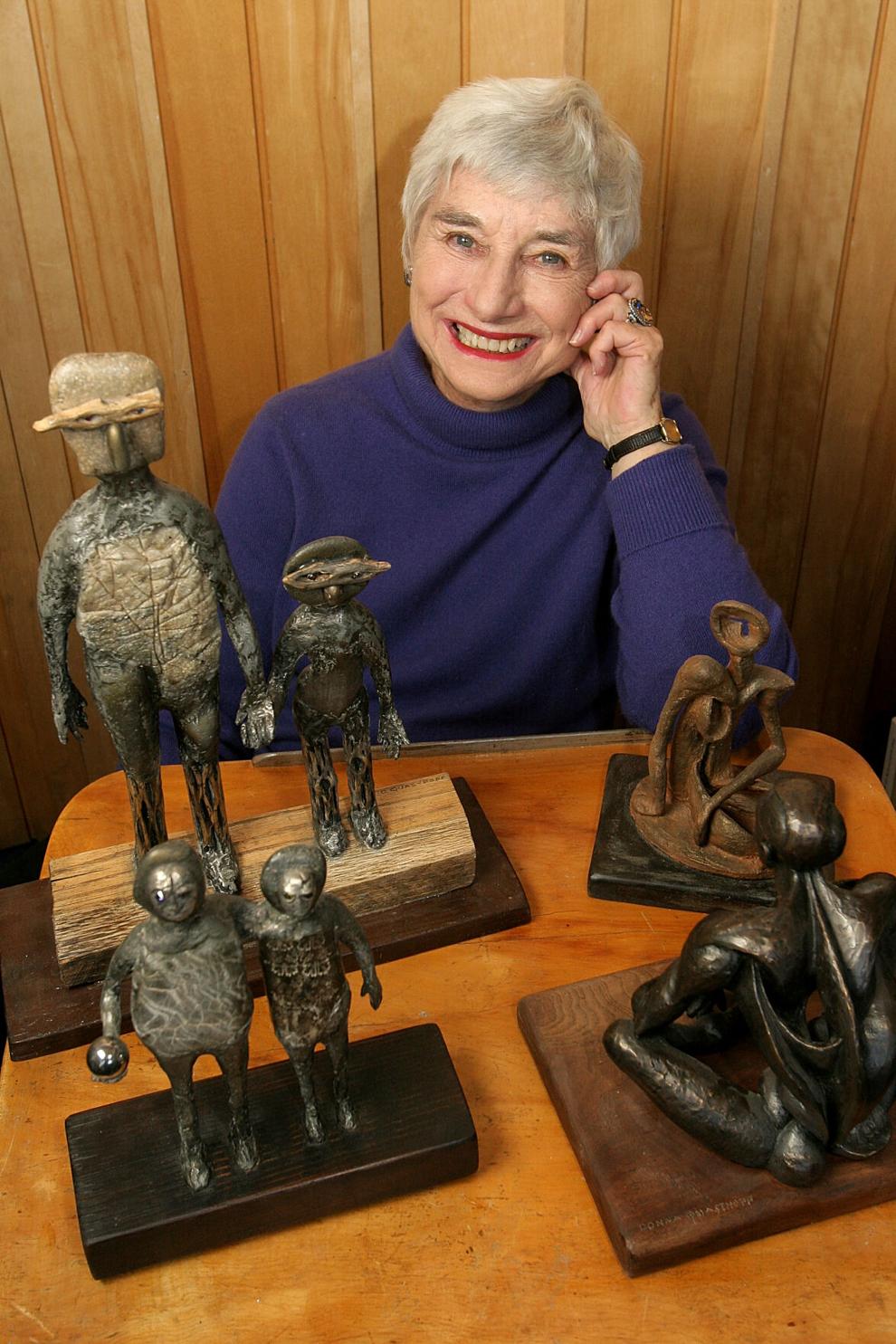 Donna Quasthoff, 97, Sept. 1
Longtime Santa Fe artist and sculptor Donna Quasthoff created some of the most renowned — and controversial — works in town.
Among her creations was a statue of Spanish conquistador Don Diego de Vargas that became a symbol in a community conflict over accurate depictions of the region's history. In summer 2020, city workers removed the statute from Cathedral Park.
Quasthoff also created the bronze plaque pieces on the huge doors of the Cathedral Basilica of St. Francis of Assisi in downtown Santa Fe.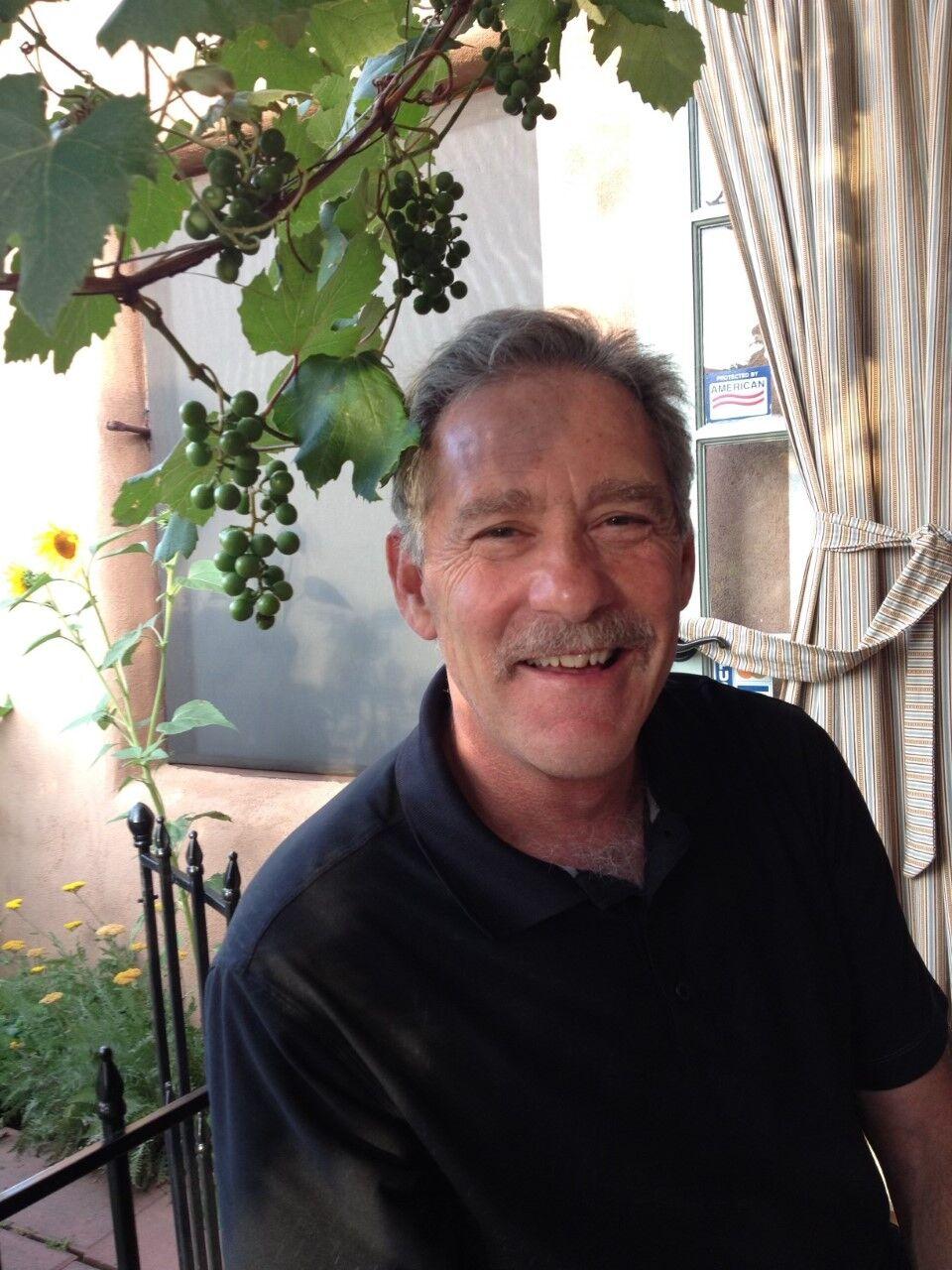 John Silver, 69, Sept. 9
John Silver's law partner, Joe McClaugherty, said Silver liked his work because it allowed him to pursue two personal goals — "to help people and solve problems."
Silver for decades worked in his law office in the downtown Catron Building, also known as the Silver Building. The longtime attorney was not one for undue attention, said his wife, Gloria Silver.
"He would want to be remembered as a caring Santa Fean, carrying on the family tradition of supporting all the people of New Mexico," she said.
The couple supported numerous local nonprofits and arts organizations and were named Santa Fe Living Treasures in 2008.
Fred Kline, 81, Sept. 11
Art dealer, historian and author Fred Kline, credited with finding the model drawing for Leonardo da Vinci's Holy Child paintings, was known for his attention to detail.
He served in the Marine Corps in the early 1960s and was stationed in Japan and Southeast Asia in the years leading up to the Vietnam War. Friends say he rarely talked about that period of his life.
Over time, Kline became known for his ability to uncover and identify "works that are unsigned, that are unknown, that's why they're lost. That's why I'm looking for them," he told interviewer Lorene Mills for a 2017 episode of her Report From Santa Fe public broadcasting show.
Alfonso Sanchez, 93, Sept. 20
Alfonso Sanchez was the region's top law enforcement official when a band of Spanish-American rebels carried out a bloody raid at the Rio Arriba County Courthouse in Tierra Amarilla.
Sanchez, who was district attorney of Santa Fe, Rio Arriba and Los Alamos counties, was not at the courthouse in Tierra Amarilla when the raiders arrived.
He won his first political office in 1962 as a member of the state House of Representatives. He served only three days of the 1963 legislative session before then-Gov. Jack Campbell appointed Sanchez as district attorney.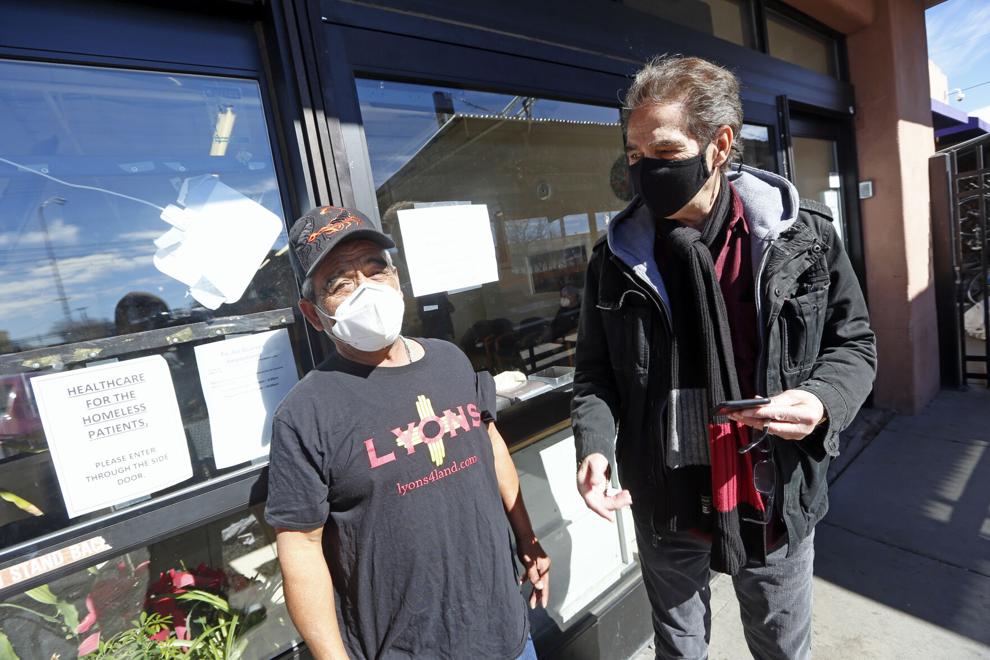 Joe Jordan-Berenis, 75, Oct. 3
Interfaith Community Shelter Director Joe Jordan-Berenis operated the shelter — also called Pete's Place — for about seven years before retiring in April and moving to Rhinebeck, N.Y.
Jordan-Berenis' career serving individuals experiencing homelessness began at an agency that grew out of the Woodstock Festival in New York in 1969, according to an announcement the shelter released when he retired. He joined Family of Woodstock in 1980, serving as a counselor program director and, ultimately, the organization's executive director.
He once said the Family of Woodstock was based on a philosophy of being nonjudgmental and nondirective, "meaning you don't tell people what to do, you offer them choices, and they decide." He brought that philosophy with him to the Interfaith shelter.
Imogene Hughes, 89, Oct. 4
Imogene Hughes often would drive onto her Bonanza Creek Ranch south of Santa Fe while a production was filming, with her hair immaculately set and her attire appropriately Southwestern and outdoorsy.
In 2018, she was inducted into the New Mexico Film and Television Hall of Fame for her work building the movie industry within the state.
Hughes told The New Mexican in a 2011 interview she decided to make a new start when she turned 50 and moved to New Mexico, where her parents had once lived.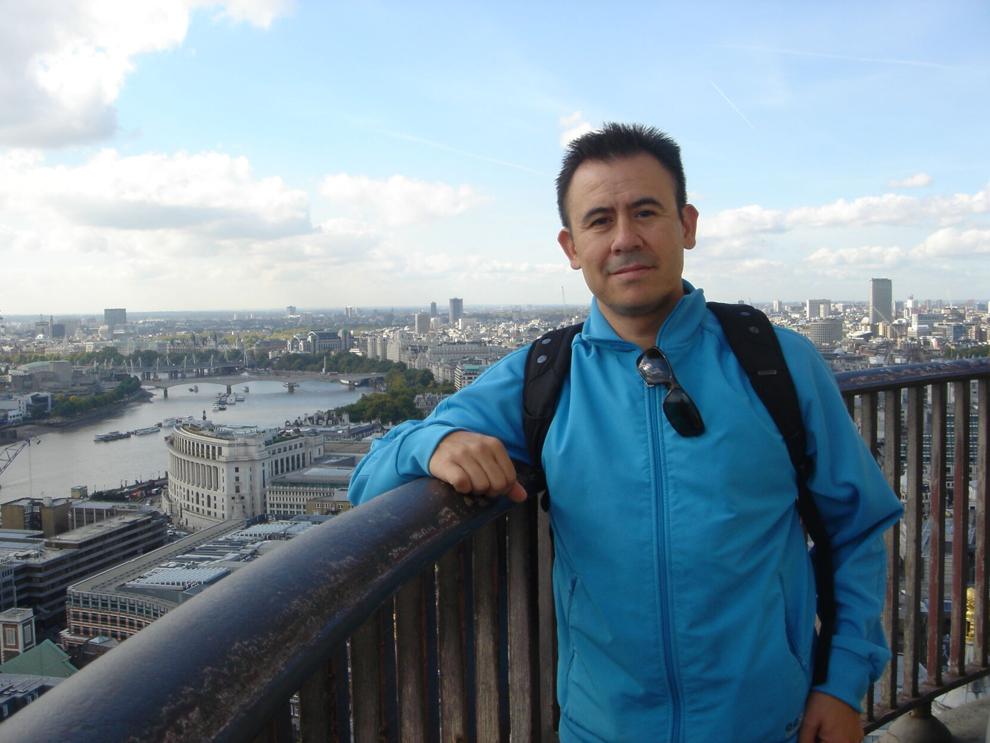 John Paul LeDoux, 51, Oct. 19
John Paul LeDoux helped keep New Mexican Spanish alive as the dialect dwindled amid a tidal wave of English.
LeDoux, a longtime Spanish professor at Santa Fe Community College and a Nambé resident, was praised for leaving a learning legacy.
"He mentored so many other people who would become colleagues at schools all over the place," said Santa Fe Community College academic adviser Jonathan Harrell.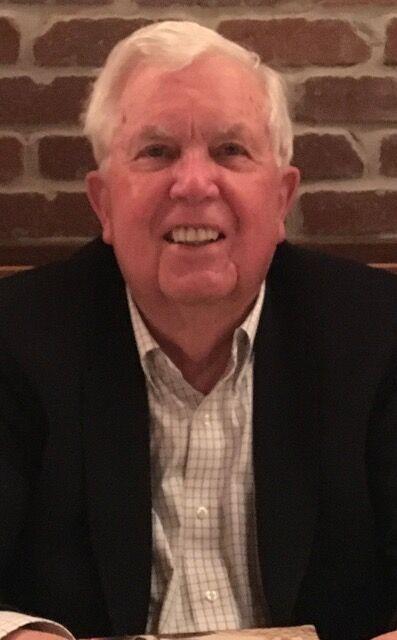 Bill Carson, 92, Oct. 30
William C. "Bill" Carson and his wife, Georgia, moved to Santa Fe in 1992 and founded a volunteer reading program called the Salazar Partnership, which eventually helped provide books and other needs for Salazar and Agua Fría elementary schools. The organization then became part of Communities In Schools of New Mexico.
His daughters, Chapin Carson of New York City and Laura Banes of Baltimore, said their father's career included running the education division of Bell & Howell in the Chicago area. Then he owned and oversaw trade schools, including schools for mechanics in Detroit and for health care technicians in Minneapolis.
As a boy, Bill Carson came to love New Mexico while attending a summer camp in Los Alamos, his daughters said.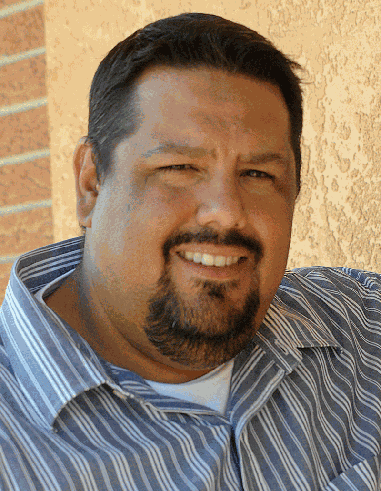 Todd Bailey, 49, Oct. 31
Hobbs News-Sun editor and former Santa Fe New Mexican reporter Todd Bailey was remembered as a positive, generous presence in newsrooms, where he spent much of his working life.
Bailey covered sports for The New Mexican from 2002-03, then worked in the paper's circulation and sales departments before rejoining the newsroom as a neighborhood news editor and writer from 2007-08.
"Pecos fans loved him," New Mexican sports writer James Barron said. "They actually had an item at their concession stand named after him. It was a chile cheese hotdog called The Bailey … that was created just for him."
He also helped guide young journalists in producing The New Mexican's weekly Generation Next teen section.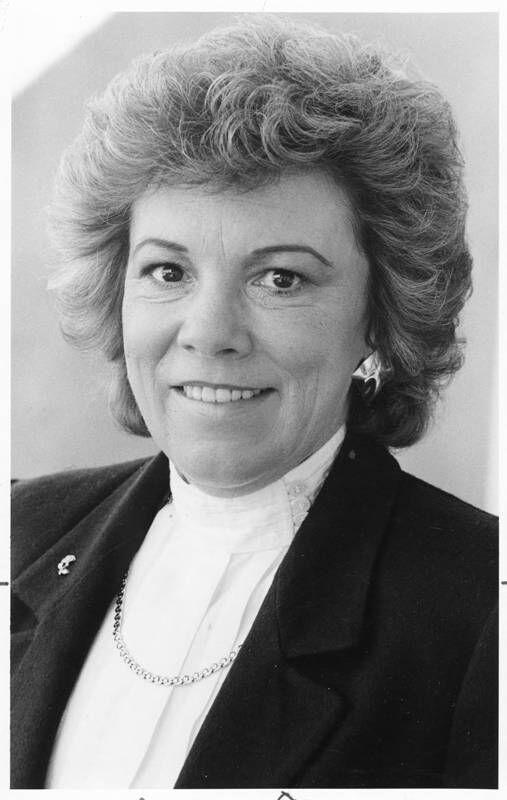 Elaine Anaya, 78, Nov. 9
Elaine Anaya served as New Mexico's first lady in the early and mid-1980s, while her husband, Toney, was governor, and used the role to promote museums and early education.
"She was very quiet, very calm. She had a certain demeanor about her that was disarming, but she set the rules down, and I followed them," Toney Anaya said.
Carol Luna-Anderson, director of the Life Link Training Institute, said Elaine Anaya advocated for those who were homeless, struggling with behavioral health problems, or victims of domestic violence or human trafficking.
"She represented all strata of populations here," Luna-Anderson said.
Dave Hickey, 82, Nov. 12
Santa Fe art critic Dave Hickey's books The Invisible Dragon: Essays on Beauty (1993) and Air Guitar: Essays on Art & Democracy (1997) won him legions of fans.
In 2001, the MacArthur Foundation awarded him a "genius" grant for his body of work. He was inducted into the Nevada Writers Hall of Fame in 2003 and won a Peabody Award for a 2006 documentary about Andy Warhol.
Hickey came to Santa Fe in 2010 and accepted a position at the University of New Mexico.
DeAnna Autumn Leaf Suazo, 29, Nov. 13
DeAnna Autumn Leaf Suazo, the daughter of artists Geraldine Tso and Gary David Suazo, was considered a rising star in the contemporary Native American art community when she found slain at Taos Pueblo. Her longtime boyfriend has been charged in her death.
She began making art at an early age. She said her work stemmed from ledger art, created by Plains Indians. The art form is rooted in pictographic imagery created on buffalo skins and other materials.
Suazo exhibited her artwork at the Southwest Association for Indian Arts' annual Indian Market for more than a decade and was also a featured artist at many national art markets.
Don Ortiz Sr., 87, Dec. 13
Banker, stockbroker, father and political ally Don Ortiz Sr. exuded a paternal strength that made him a strong mentor, said attorney Marty Esquivel, who credits Ortiz with helping him get through law school.
He was the son of Frank S. Ortiz, who served as Santa Fe mayor from 1948-52. Don Ortiz Sr. became active in the Democratic Party and became well-acquainted with Govs. David Cargo, Bruce King and Bill Richardson, Esquivel said.
At Ortiz's request, the country's first active solar energy bank was installed in the mid-1970s at Southwest National Bank at St. Francis Boulevard and San Mateo Drive.
Mario Rascon, 34, Dec. 14
Nancy Ruiz considered what to tell her child following her father's unexpected and untimely passing, less than two weeks before Christmas Day.
"I thought of telling my daughter her daddy was away, working in another place. But I couldn't do that," she said about her husband. "She will have questions someday. For now, I told her, 'Your daddy's not going to be here anymore. He's with Jesus, watching over us.' "
Family members recalled Rascon as a good man who took care of his family.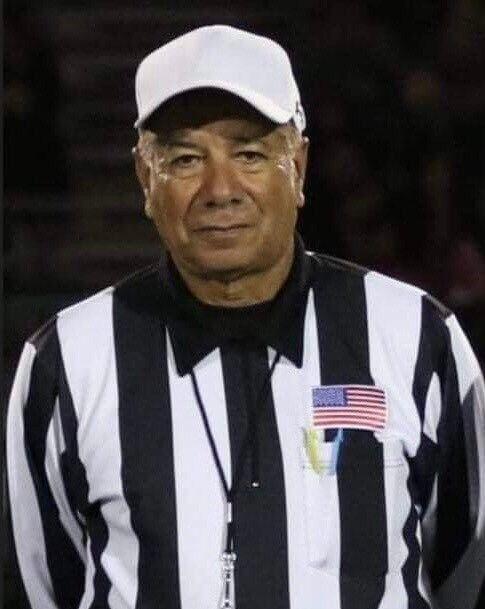 David Soveranez, 76, Dec. 21
David Soveranez, who served as a basketball and football official for 45 years, was known for his quiet but affable personality and his dedication to his craft.
Mark Salazar, who called many basketball games with Soveranez, said the Santa Fe High graduate always offered advice and guidance to officials at every turn.
Greg Sandoval, a 20-year football referee and an assistant boys basketball coach at Santa Fe High, said he marveled at how Soveranez could defuse a tense situation without losing his temper.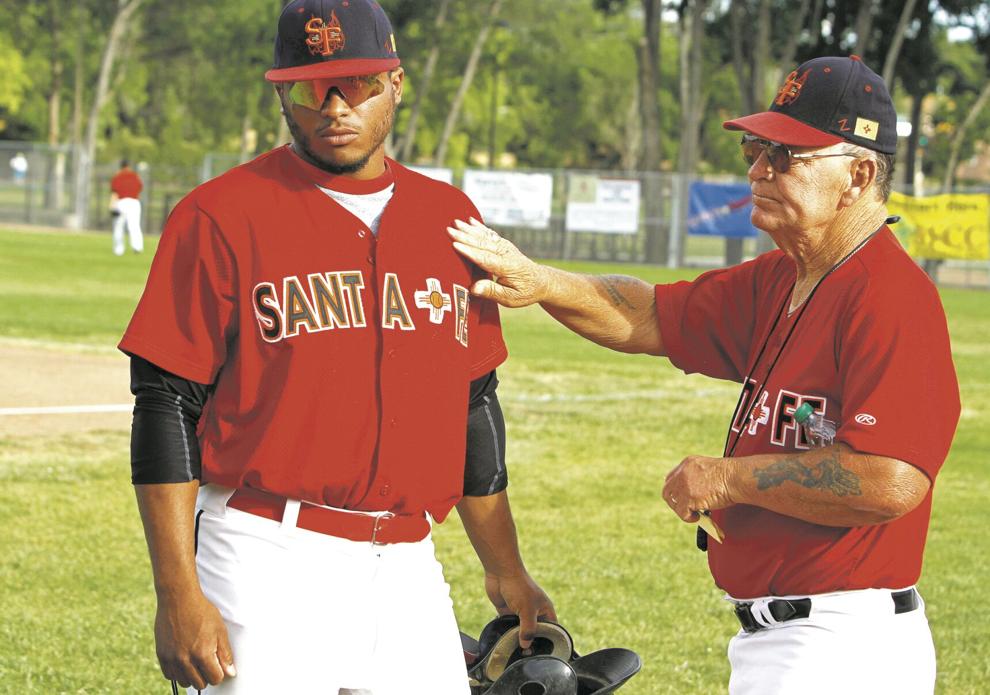 Bill Moore, 76, Dec. 28
Bill Moore was hired as the manager of the Pecos League's Santa Fe Fuego in the team's inaugural season in 2012 and finished his career as the winningest skipper in league history with 274 victories with five teams over eight seasons.
A Navy veteran who spoke his mind, he became the face of the Fuego during the team's first season. He showed his fiery side one night at Fort Marcy Ballpark when he was ejected from a game, found a bucket of baseballs in the dugout and dumped the contents on home plate.
The first four seasons of Fuego baseball were essentially the golden age of the Pecos League. Santa Fe was the marquee club in what was then a New Mexico-based league as the Fuego drew the largest crowds and sold the most merchandise.
It peaked in 2014 when Moore skippered the team to the league championship.
The following writers contributed to this report: James Barron, Phill Casaus, Robert Nott, Jessica Pollard, Rick Ruggles, Milan Simonich, Teya Vitu and Scott Wyland at The New Mexican; Rick Romancito for The Taos News; and Sam Metz with the Associated Press.