1 min ago
Eating your way to Olympic success
From CNN's Ben Church
Few things are as important to an elite athlete as their diet.
And as the Winter Olympics comes to an end, a new cookbook provides a glimpse into what makes top athletes tick.
The Winning Recipes cookbook is the idea of the Purple Project, an organization that looks to support domestic abuse survivors.
Retired Winter Olympian Noah Hoffman says he was honored to take part in the project and revealed some astonishing secrets about his diet as an endurance athlete.
"There was a time in my early 20s, when I was still growing, that I was eating at least 8,000 calories a day. It's an incredible amount of food," he said, before remembering some of the tricks he used to boost the calorie intake. "So you cook a whole box of pasta and you eat it all in one sitting for lunch. It's just astounding."
Read more about the initiative here.
29 min ago
US figure skaters appeal to have team event silver medal awarded
From CNN's Wayne Sterling
Figure skaters from Team USA have filed an appeal with the Court of Arbitration for Sport (CAS) seeking to be awarded the Olympic team event silver medal from the International Olympic Committee (IOC) before the conclusion of Sunday's closing ceremony at the Winter Olympics, CAS told CNN on Saturday.
CAS said a hearing on the matter was taking place and "it is anticipated that the decision will be issued late in the evening on Feb. 19, Beijing time.
Here's some background: Team USA finished second in the figure skating team event on Feb. 7, and Japan claimed bronze.
The Russian Olympic Committee claimed the gold with 15-year-old Kamila Valieva becoming the first woman to land a quadruple jump in an Olympic competition.
However, the next day, Valieva was notified she had tested positive for a banned substance before the games started in December. As a result, the medal ceremony was postponed.
The IOC later said it would "not be appropriate" for the medal ceremony to take place at the Beijing Games until Valieva's case had concluded. Attorneys for the US figure skaters sent a letter to IOC president Thomas Bach notifying the IOC of the appeal, US Figure Skating spokesperson Michael Terry said. When asked if the IOC had received the letter, the organization said it "will not comment on an ongoing procedure."
In a statement to CNN, US Figure Skating executive director Ramsey Baker said, "We stand with and fully support our athletes as they courageously seek to be given the recognition that they have earned."
"Having a medal ceremony at an Olympic Games is not something that can be replicated anywhere else, and they should be celebrated in front of the world before leaving Beijing," Baker said.
1 hr 40 min ago
Taiwan Premier Su Tseng-chang orders probe of Olympian wearing Chinese team uniform 
From CNN's Wayne Chang and Lizzy Yee in Hong Kong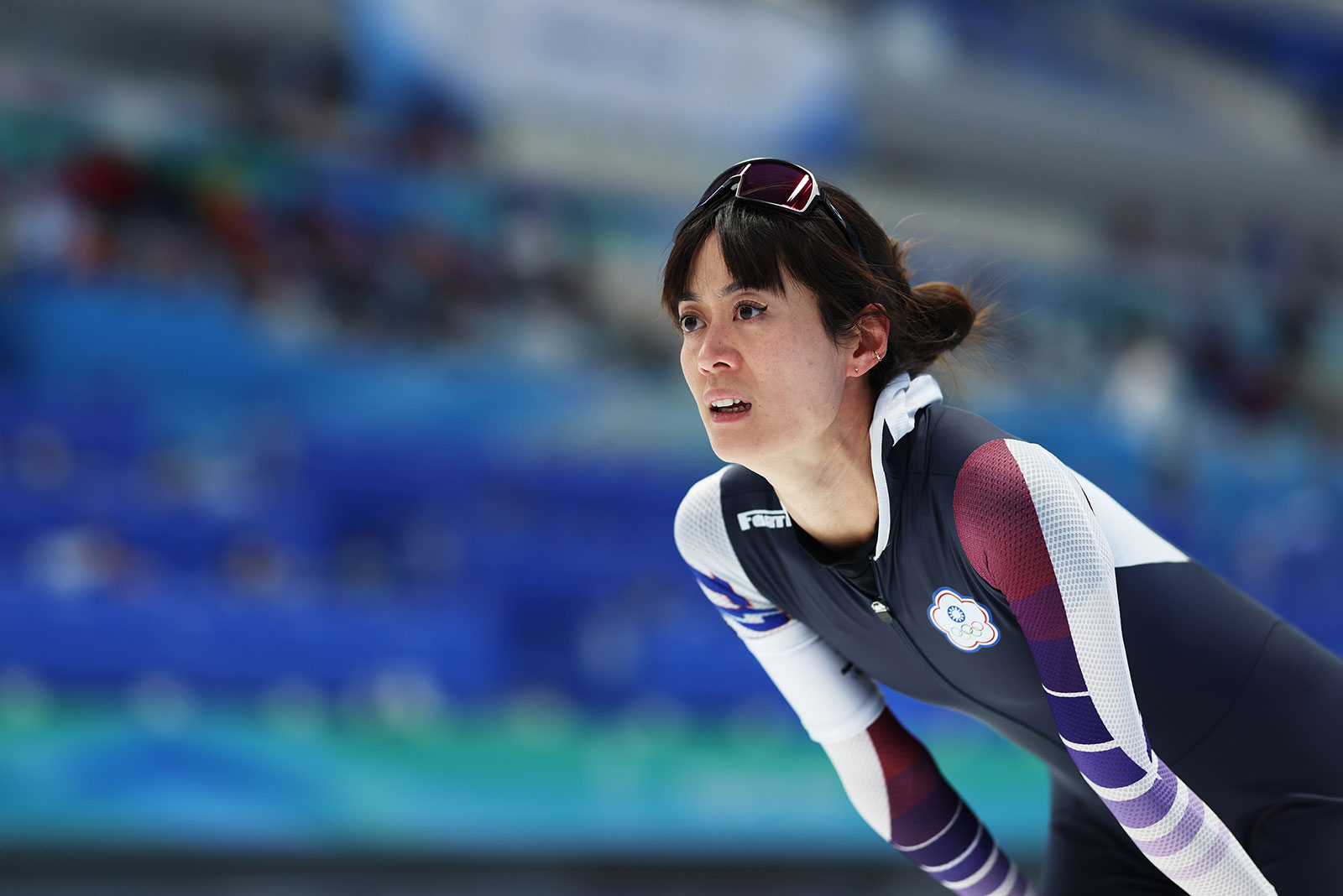 Taiwan's Premier Su Tseng-chang has ordered an investigation into a Taiwan speed skating Olympian over her alleged "misconduct" of wearing the Chinese team uniform early this month and her subsequent "inappropriate" remarks, according to Taiwan's state-run Central News Agency (CNA).
Huang Yu-Ting, who represents Taiwan in the Beijing 2022 Winter Olympics, attracted fury on social media for wearing the Chinese team uniform during a practice session, as seen on a video she posted – and later took down – on her Instagram account.  
"Huang's donning of the Chinese team uniform and her subsequent remarks do not meet people's expectations of national team athletes," CNA reported, citing Taiwanese Executive Yuan spokesperson Lo Ping-Cheng. "Athletes on the national team…should not engage in any controversial acts that would tarnish national honor."
Premier Su has asked the Ministry of Education and the Sports Administration to probe Huang's misconducts, and draw up rules of conducts for national team athletes to follow in the future.
At the time, Huang said the uniform was given to her by a "good Chinese skater friend" with whom she trained in Germany. 
"Sports belong to sports. In sports we know no nations," Huang wrote on her Facebook.
Netizens responded by calling her "ignorant" in response to her post.  
"Give your [Taiwan] uniform to the Chinese national team, whom you call 'good friends off the circuit' and make them take a video and upload it. Then you'll know if they are as clueless as you are," a social media user who went by the name Wu Tzu-Yun responded on Facebook.  
On Thursday after she finished competing, Huang took to Facebook and wrote in a sarcastic tone "all the haters please leave a comment below. Those who [are] support[ing] me, please don't leave a comment, just like the post." The post attracted approximately 2,900 angry emojis. 
Here's some background: Taiwan is diplomatically boycotting the Beijing 2022 Games. Taiwan and mainland China have been separately governed since the Nationalists retreated to Taiwan at the end of the Chinese civil war more than 70 years ago. 
Taiwan is now a flourishing democracy but the mainland's ruling Chinese Communist Party (CCP) continues to view the island as an inseparable part of its territory — despite having never controlled it.
Today, relations between Taipei and Beijing are at their lowest point in decades. Earlier this month, China's military sent a record number of warplanes into the air around Taiwan.
3 hr 1 min ago
Sweden defeats Great Britain to win men's curling gold
From CNN's Wayne Sterling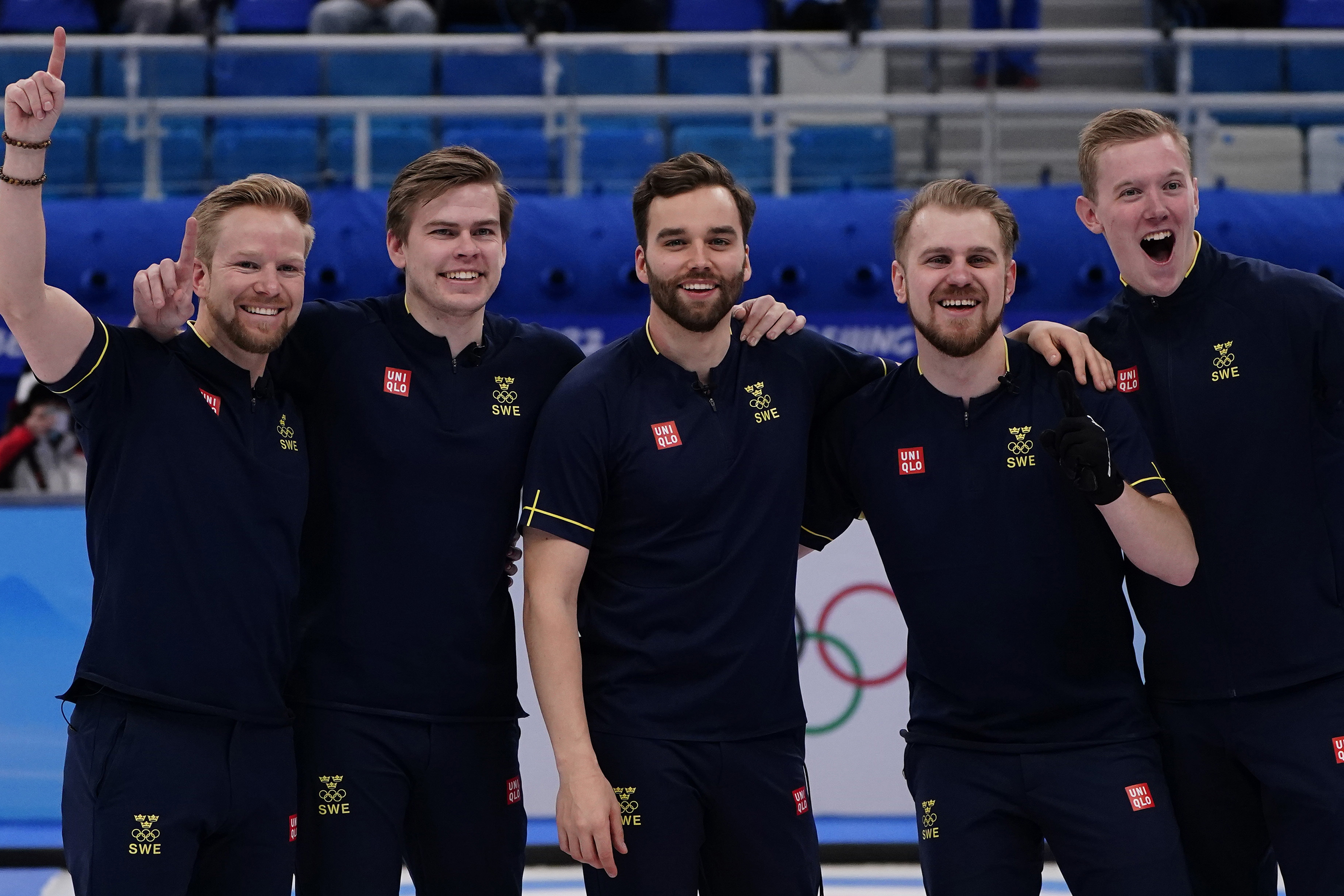 Sweden won gold in men's curling after defeating Great Britain 5-4 in an extra end on Saturday — as Niklas Edin and Sweden finally became Olympic champions. 
It has been a steady creep to the top for Sweden, who won silver at the 2018 PyeongChang Games, bronze at the 2014 Sochi Games and finished fourth at the 2010 Vancouver Games.
"It feels so crazy, I almost had to ask someone before I came here, 'We have won, right?'" Sweden's Niklas Edin said.
"Very tight games and a lot of emotions out there. We felt that we played good enough and that we're worthy champions but it still felt completely insane and when it actually happens it is hard to understand."
Meanwhile, Team GB picked up a silver to claim the nation's first medal of the 2022 Winter Games. On Friday, Canada beat the US 8-5 to earn the bronze.
3 hr 15 min ago
After Beijing 2022 glory, Eileen Gu is writing a book
From CNN Sports Staff
Two-time Beijing gold-medalist, youngest ever freestyle skiing Olympic champion, national hero and now author.
After writing her name into the history books at Beijing 2022, China's Eileen Gu is looking to pen a work of her own.
At just 18-years-old, Gu became the first freestyler skier in history to win three medals at a Games, winning gold in both the halfpipe and big air events.
Born and raised in California, Gu chose to compete for China in 2019, where her mother was born.
Now, following her historic Games, Gu is looking to share her unique journey in written form.
"I'm writing a book," she told reporters during her final Beijing 2022 press conference.
"I've been writing diaries for years because I knew that the way I grew up was different, interesting and special, I'd like to share it with everyone in the future."
She was hailed as the "pride of China" after winning her first gold, and has since won more medals than anyone else for the country at the Games.
As records continue to tumble in her wake, Gu asserted that these accolades serve a greater representational purpose beyond pure personal achievement.
"Extreme sports, we all know, are heavily dominated by men and stereotypically it has not had the kind of representation and sporting equity that it should," Gu said.
"So I think that as a young biracial woman, it is super important to be able to reach those milestones and to be able to push boundaries — not only my own boundaries but those of the sport and those of the record books because that's what paves the past for the next generation of girls.
"If you see yourself in the sport, it totally changes your perception of what you can do in it.
"So my biggest goal is one, to have fun for myself, but also to break the boundaries of the boxes that people get put in."
4 hr 7 min ago
Alexander Bolshunov wins third gold medal at Beijing 2022 in men's cross-country mass start
From CNN Sports Staff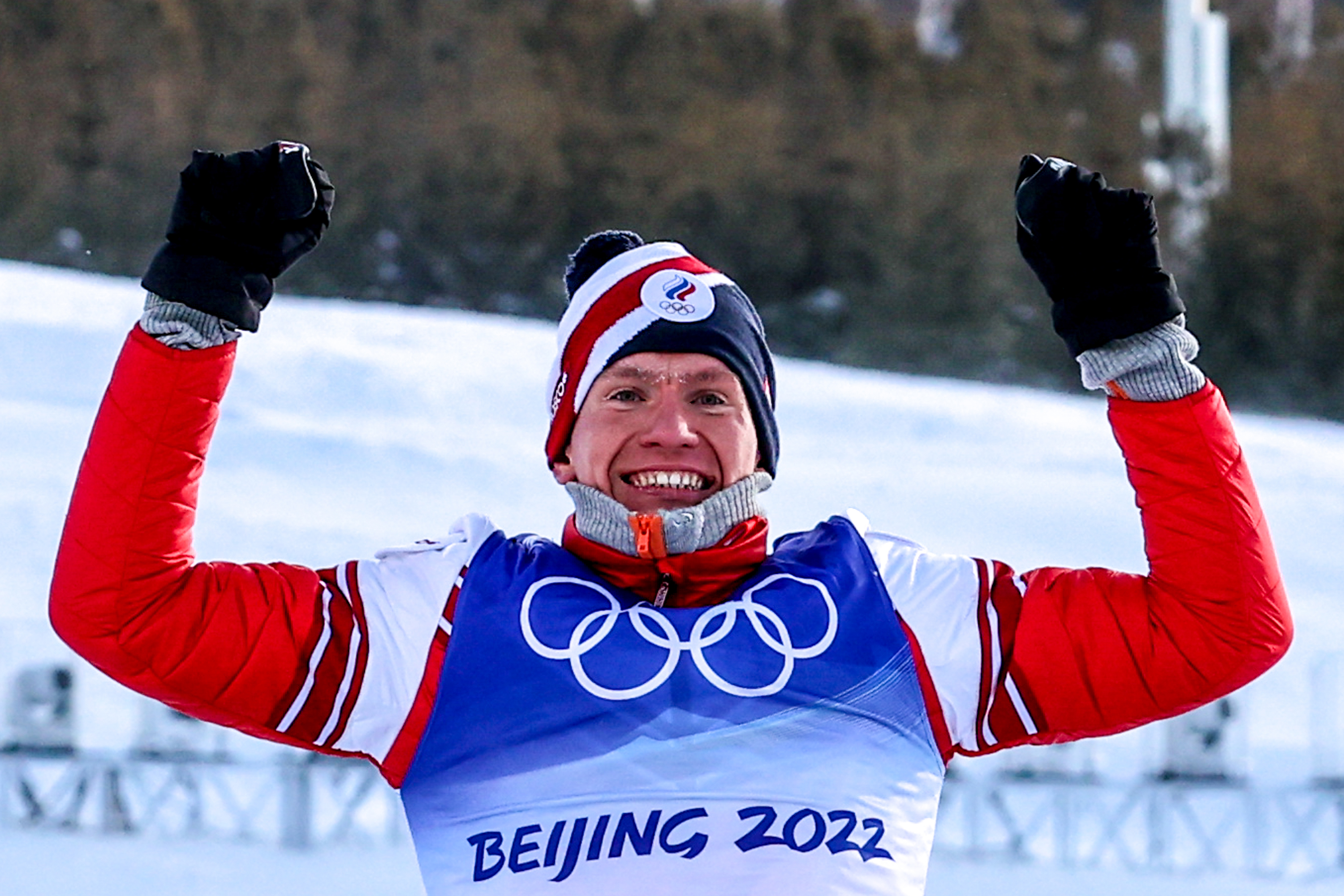 Russian Alexander Bolshunov won his third gold medal at Beijing 2022 after claiming victory in the men's cross-country skiing mass start.
The event is usually over 50-kilometers but it was shortened this year to 30-kilometers because of poor weather conditions and strong winds.
In total, Bolshunov has won five medals at this year's Winter Games — three gold as well as a silver and a bronze.
The Team ROC athlete was already Olympic champion in the skiathlon and the men's 4x10km relay. His silver medal came in the men's 15km classic and the bronze in the team sprint classic.
"Five medals, three gold. It is something unbelievable because before the season I set the goal of two gold medals and now I have three," Bolshunov said.
"I'm just unbelievably happy. The emotions overfill me. This is above all praise to win these medals here. It's very cool, and in every race that I took part in."
The silver medal on Saturday went to his teammate Ivan Yakimushin with Norway's Simen Hegstad Krueger winning bronze.
4 hr 17 min ago
With hard work — and an egg — Jamaica's bobsledders want to put the country back on the Olympic map
It's 34 years since the four-man Jamaican bobsled team made its Olympic debut. It's one of the most evocative Winter Olympic stories — immortalized in the "Cool Runnings" film — as Jamaica's bobsled team at Beijing 2022 acknowledged.
"We're absolutely honored that we were the ones to have brought Jamaica (4-man) bobsleigh back at the Olympics after 24 years," said Shanwayne Stephens on Saturday, referring to the last time Jamaica competed in the bobsled at a Winter Games at Nagano.
"And it's fantastic to just represent Jamaica, Jamaica bobsledders and every single 'Cool Runnings' fan out there," Shanwayne Stephens said on Saturday.
The team made a nod to the legendary Disney movie — in the form of an egg reference.
"I do have a lucky egg. It is a tribute to the film," Matthew Wekpe said, referencing the fictional "Cool Runnings" brakeman Sanka, who did the same.
"I only started to do bobsleigh 14 months ago. Before my first race, me and Shan (Stephens) came up with the idea that it would be quite cool to bring back a lucky egg.
"We left the apartment at my first race in Austria and found this, so we declared that the egg."
Movie references aside, the team want people to know they are dead serious about the sport.
Although they finished last after two heats on Saturday, the completed their runs and will race again on Sunday as they set their sights on building up Jamaica's bobsled program.
"A big part of us being here is just to show people that you can achieve anything that you want to achieve if you just put your mind to it and go out there and do it," Stephens added.
Winning a medal isn't there for us, not yet, not right now, but that doesn't mean it's not going to be. Our plan is to build on this program moving forward, getting more and more Jamaican athletes involved in the sport," he said.
"If we can qualify for this Games having met for the first time in September last year, imagine what we can do the next four years with a proper program and proper funding."
For the first time in Olympic history, the island nation qualified in three bobsled events — the two-man bobsled, the women's monobob and the four-man bobsled.
Read more: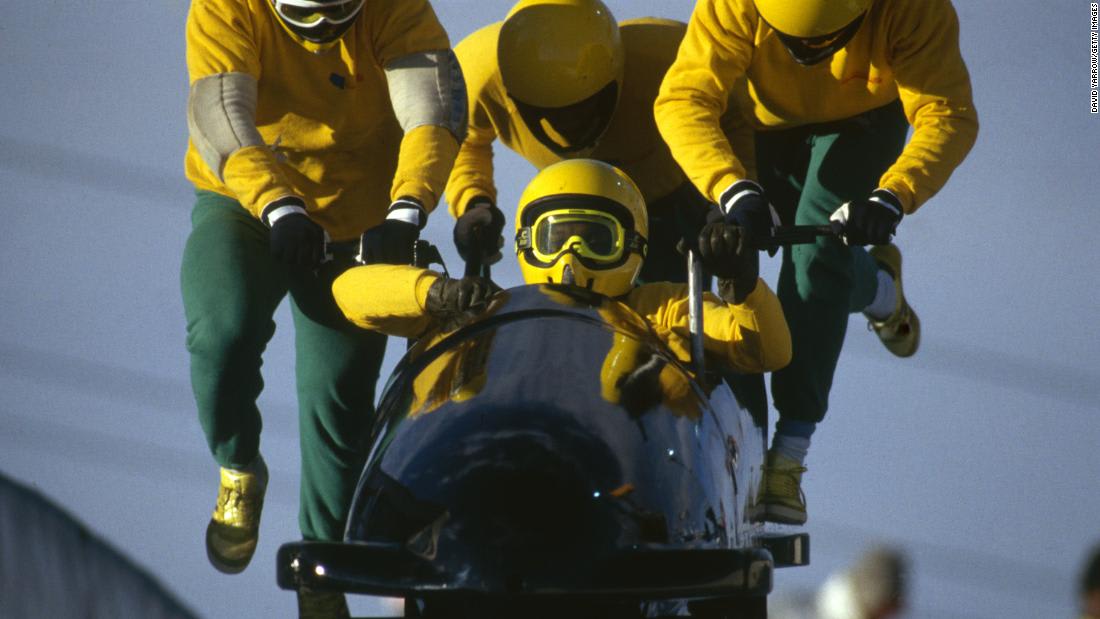 3 hr 56 min ago
Belgium wins first gold medal at a Winter Olympics in 74 years
From CNN Sports Staff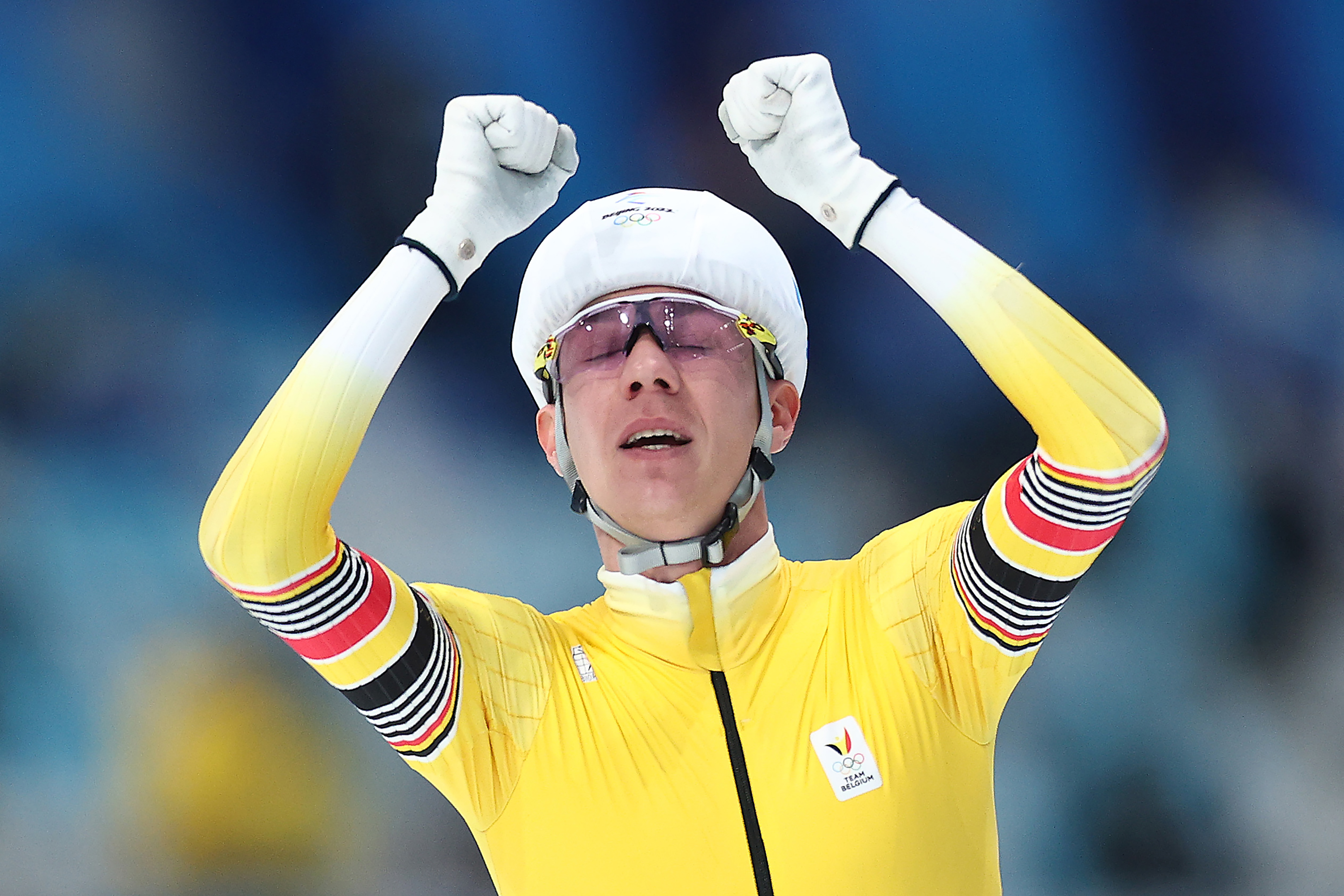 Before Saturday, it had been 74 years since Belgium had won a gold medal at a Winter Olympics.
That changed when Bart Swings won gold in speed skating on Saturday, finishing first in the men's mass start final.
"It is unbelievable. I have been dreaming of this a long time. I have worked very hard, and it all came together," Swings said following his win.
"It has been very nervous days, the last few days, but I managed to pull it together, and it all came through today," he added.
It was a photo finish for silver and bronze, with South Koreans Chung Jae-won and Lee Seung-hoon coming second and third respectively.
Speed skating legend Sven Kramer of the Netherlands finished 16th and did not medal in any of his events at the Beijing 2022 Games.
In his career, he won nine Olympic medals, four of them gold.
Before Beijing 2022, Belgium's lone gold medal at a Winter Olympics was in pairs figure skating by Micheline Lannoy and Pierre Baugniet.
7 hr 9 min ago
At least 2 billion people have watched the Beijing Olympics, Chinese official says 
Two billion viewers worldwide have tuned into the Beijing 2022 Olympics, making it the most-watched Winter Games ever, a Chinese official said on Saturday.
The 2008 Beijing Summer Games saw the largest TV audience for an Olympics on record, with 4.7 billion viewers, according to Guinness World Records.
Speaking in Beijing Saturday, Zhang Jiandong, a deputy to China's National People's Congress, also said that 90,000 spectators attended the Winter Games this year.
Ahead of the Games, organizers said the event would not be open to the general public due to coronavirus concerns, and that a select group of spectators would receive invitations to attend.
Some 150,000 spectators were invited from outside the Olympic bubble, including international residents in China, diplomatic personnel, marketing partners, winter sports enthusiasts, residents, and local students.
The closing ceremony takes place tomorrow.