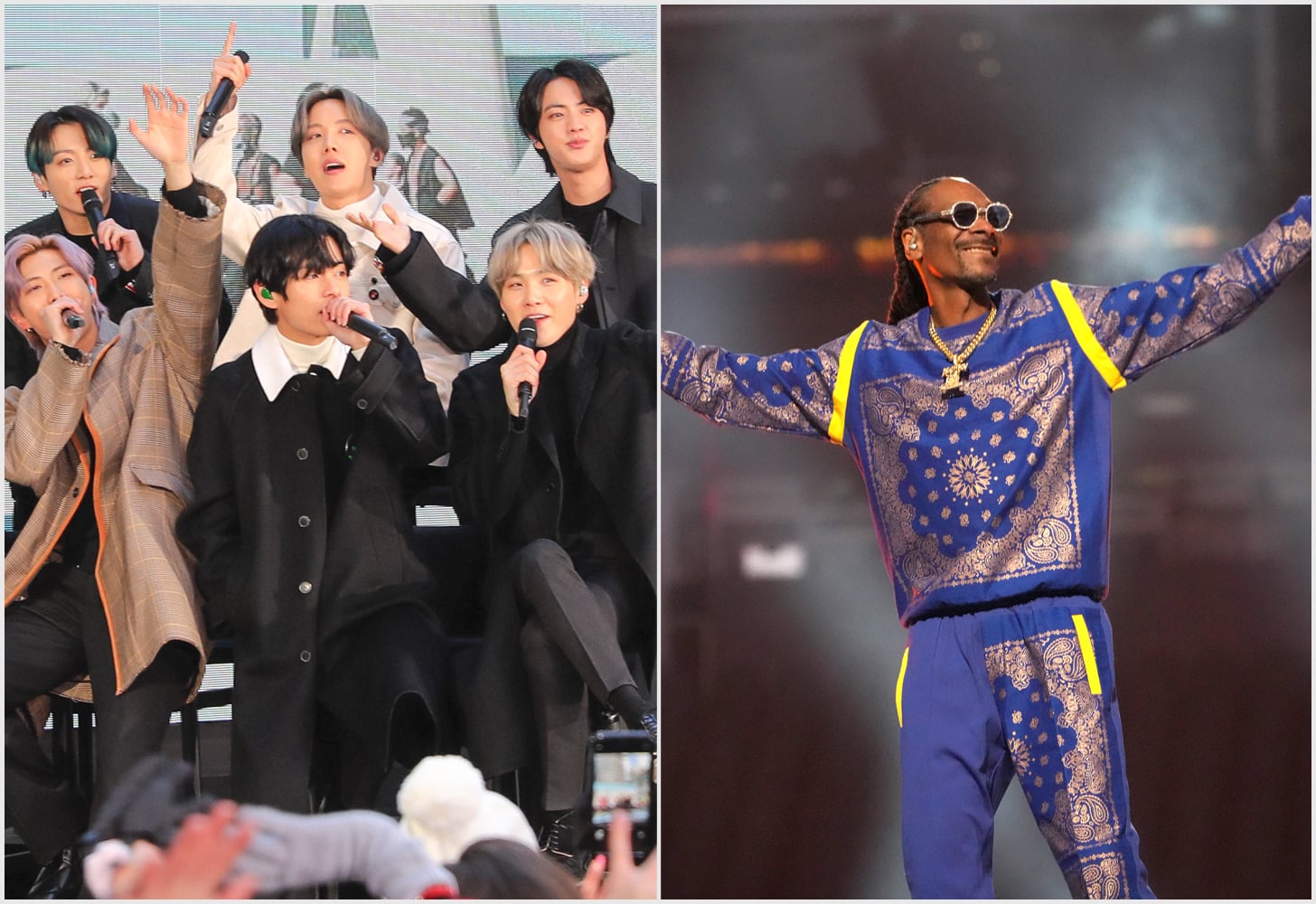 The rumors are true: a BTS and Snoop Dogg collaboration is officially happening! The rapper teased the possibility of the two acts teaming up in January via a Clubhouse room when he said, "I got a group named BTS that's waiting on me to do a song with them right now." But on March 25, The A.V. Club reported that Snoop Dogg finally confirmed that he's joining forces with the K-pop boy band.
"The BTS experience you keep talking about. I'm going to let them tell you about it. It's official like a referee with a whistle," he said. ". . . I make good music. They make good music. And we end up doing this. This is what it's always about, bringing our worlds together."
Though Snoop already has connections to the K-pop world through previous collaborations with Girls Generation, 2NE1, and Psy, the rapper admitted he wasn't aware of how big BTS is and had to get some insight from his nephew. "[He] showed me five motherf*ckers who look like the Asian New Edition," Snoop told The A.V. Club. "I said okay."
BTS also shares ties with Snoop Dogg's hip-hop world, as member RM worked with the rapper's longtime collaborator Warren G on their 2015 single "P.D.D." With those connections already in place, Snoop and BTS are sure to make magic together. Their collaboration doesn't have a release date yet, but BTS fans can look forward to the group's Grammy performance next Sunday as well as their US tour, which kicks off in Las Vegas on April 8.
Image Source: Getty / Kevin Mazur / Jose Perez